Automation & efficiency for coffee enjoyment
New inspirations for the coffee business of tomorrow.
Whether robo-barista, avatar or intelligent cash register systems - the age of coffee business 4.0 has arrived. Our coffee machines offer all the possibilities of digital networking. Two examples of this are our partner projects with the Ostwestfalen-Lippe University of Applied Sciences (TH OWL) and with the IT service provider NTT DATA Business Solutions.
Partnerprojekt im Centrum Industrial IT (CIIT) Lemgo
Barista 4.0: Roboterarm serviert
Kaffee nach Wunsch
Weniger Handarbeit dank weiterer attraktiver Automatisierung: Im Centrum Industrial IT (CIIT) serviert der "Barista 4.0" die Kaffeespezialität nach Wunsch, schmackhaft zubereitet mit der Melitta® Cafina® XT6. Unser Gemeinschaftsprojekt mit dem Institut für industrielle Informationstechnik (inIT), der Technischen Hochschule Ostwestfalen-Lippe (TH OWL) in Lemgo, ist ein Hingucker und kreativer Treffpunkt für Mitarbeitende, Studierende, Besucherinnen und Besucher.
For communication between the robotic arm and the coffee machine, we offer not only the actual coffee machine but also an integrated digital interface, known as an API (application programming interface). This interface enables customers who already use an IoT infrastructure to integrate our coffee machines into their existing system. Those who do not use their own IoT infrastructure can use our online portal Melitta INSIGHTS to access the processed data from their coffee machines at their desk or on the move. The smart and intuitive platform offers many convenient options for analysing and optimising the coffee business.
In the Media Center, for example, special offers can be loaded onto the coffee machines as screensavers. The Melitta ONSite app allows you to monitor the coffee machines on your smartphone at any time. Push notifications inform you in good time when bean or milk stocks are running low, the grounds drawer needs emptying or cleaning is due. Downtime and waiting times at the machines can thus be efficiently avoided.
An insight into the cooperation
Partner project with NTT DATA Business Solutions
It.human: Avatar talks to
human and coffee machine
With the digital assistant it.human, NTT DATA Business Solutions makes our fully automatic coffee machine "talk, so to speak, by making the telemetry data further usable", explains Dries Guth, Head of Co-Innovation Labs & Ecosystems. The joint project is an attraction at the international roadshow of the globally active SAP consulting company.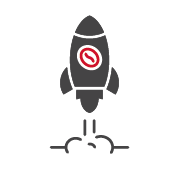 As seen in the video, visitors can interact with the avatar and order a coffee, for example.
To do this, our partner uses the digital interfaces (API, application programming interface) of the Melitta IoT Hub to remotely control our coffee machine.
Intergated technologies of the it.human platform Digital human (avatar):
Speech recognition (natural language processing, speech-to-text, text-to-speech), image recognition (camera to recognise eye contact) and communication via microphone or touch screen.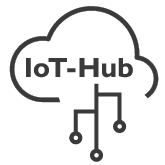 Complete solution IoT hub
With us, you get your complete solution: from the telemetry-capable machine to the perfect interface for flawless data exchange.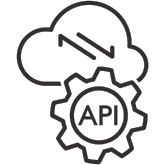 Standard-API
By using common standard protocols, the connection of our interfaces is simple, flexible and scalable.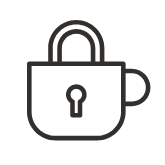 Security and data protection
No compromises when it comes to your data security. Our interfaces are secure and equipped for the tasks of tomorrow.