Our high-end fully automatic filter coffee machine
Programmed for fresh filter coffee
Whether it is time for breakfast or coffee and cake: filter coffee can successfully assert itself in the out-of-home market alongside other coffee specialities. As long as it is freshly prepared. You will be on the safe side with the Melitta®Cafina® XT8-F fully automatic filter coffee machine. It always brews fresh filter coffee when you need it - up to 500 cups an hour.
The key benefits
Reasons you will love the XT8-F: Strong performance for large volumes
A sudden rush? With a storage container for 3 kg of ground coffee, a practical urn and pot filling option you will be ready for anything. Up to 80 l of hot water can be drawn at the same time for tea. Cost savings
Save costs through precise dosing and forward planning in the digital weekly planner. With a milk system for two types of fresh milk from the refrigerator for coffee and milk combinations or a delicious glass of milk on its own. Less effort
Plan once for freshly brewed coffee all week: you define the times and quantities in the digital weekly planner so the XT8-F filters fresh coffee when required and coffee is not left to stand in the urn for long.
Fresh filter coffee on demand
Discover the Melitta® Cafina® XT8-F in our product video.
Melitta® Cafina® XT8-F overview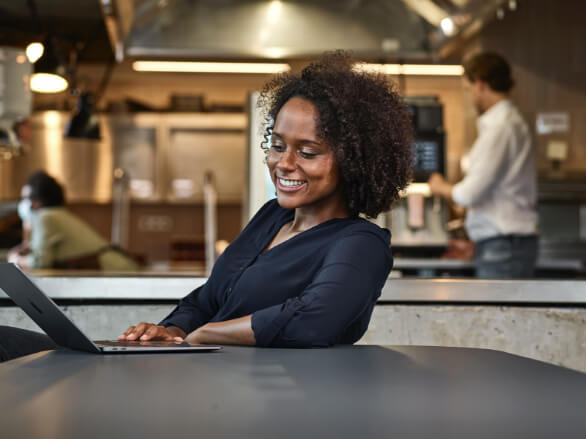 Melitta® INSIGHTS
Coffee in the digital age - for greater insight, better performance and higher turnover: Melitta® INSIGHTS offers you lots of helpful web-based services that you can conveniently use on your computer or tablet. Profit from the full potential of your Melitta coffee machines by opening up new areas of business, optimising your ranges and reducing costs. Now is the time to programme your coffee business for the future!
Find out more