The journey of a coffee bean
Responsibility and coffee.
In 1908, our founder, Melitta Bentz, invented the coffee filter and redefined the pleasure of coffee. Since then we have been driven by the question: How can we perfect that moment of pleasure even more? And that is why we leave nothing to chance and attach great importance to the quality of the coffee bean. Through farming practices which protect resources and the environment and our holistic, sustainable approach, we know the journey of every coffee bean from farm to cup. We nurture valuable partnerships with farms, suppliers and logistics companies to ensure the best possible quality.
The world of coffee in numbers
>25
varieties of coffee in our range – specially designed for your requirements
>800
aromas to be found in high-quality coffee varieties
> 25 million
people work in the coffee sector: growing, processing and trading
approx. 130 million
60 kg sacks of raw coffee are harvested globally
168 l
coffee is drunk by the Germans per person per year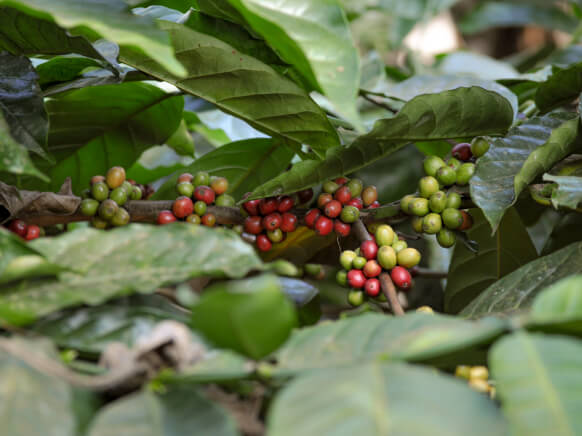 Sourcing our raw coffee
Melitta supplies you with premium quality coffee varieties so you can offer your customers a wide range of taste experiences. To meet our own standards, we work along the entire value chain in long-term cooperation with coffee farmers in the world's best growing regions. We use raw coffee from the Coffea Arabica and Coffea Canephora (Robusta) varieties, sourced from farms along the Bean Belt. Sustainability is especially close to our hearts in the process. Which is why we support certification such as Rainforest Alliance, Fairtrade, Bio and UTZ. Working with the Hanns R. Neumann Foundation, we are also trialling the sustainable utilisation of our organic waste: we don't just use the coffee bean, but are also making the most of the whole coffee cherry including the flesh of the fruit.
The right roast
How do we get first-class, fragrant and delicious roasted coffee from the untreated coffee beans? What we know from 100 years of experience: coffee is a valuable natural product which needs special roasting methods in order to become an aromatic luxury item. A good master roaster will know how to handle the beans so that all 800 aromas can be released in the cup. Both in our large coffee roastery and in our Bremen factory, we have perfected the various roasting methods - regardless of the quantities in question. Intense, light or Italian roast, for filter coffee, café crème or espresso: at Melitta you get high-quality, fragrant coffee, cup after cup. You can rely on it.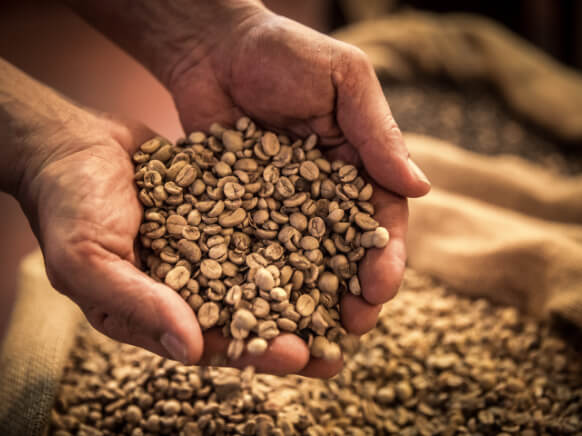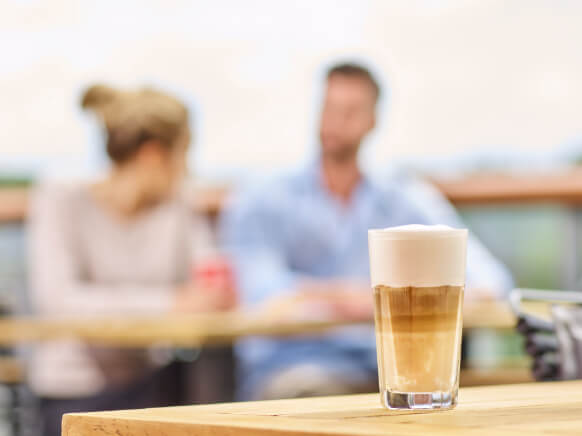 The moment of pleasure
Everything we do culminates in this single moment: when you spoil your customers with a freshly brewed coffee speciality. The enjoyment of coffee is a personal thing and so we fulfil every coffee request. Tailored to your sector and target group, you get the best product from us, from Basic or Every Day Luxury right through to Speciality Coffee. We know how to inspire you and your customers. Which is why we advise you on a suitable taste profile using our established understanding of coffee and coffee culture. We not only offer you assistance with the right set-up parameters but also supply you with unusual recipes or coffee accessories such as crockery. Our marketing specialists will also support you with the professional production of promotional material.