The optimum add-on modules for your cup & cup-breakfast coffee machines
Expect more enjoyment: cup warmers and payment systems to perfectly complement your machine.
Cup warmer
The optimum upgrade for your fully automatic coffee machine.
Our cup warmers are the perfect complement to your fully automatic coffee machines. Pre-warmed cups ensure your customers enjoy your hot speciality coffees for even longer.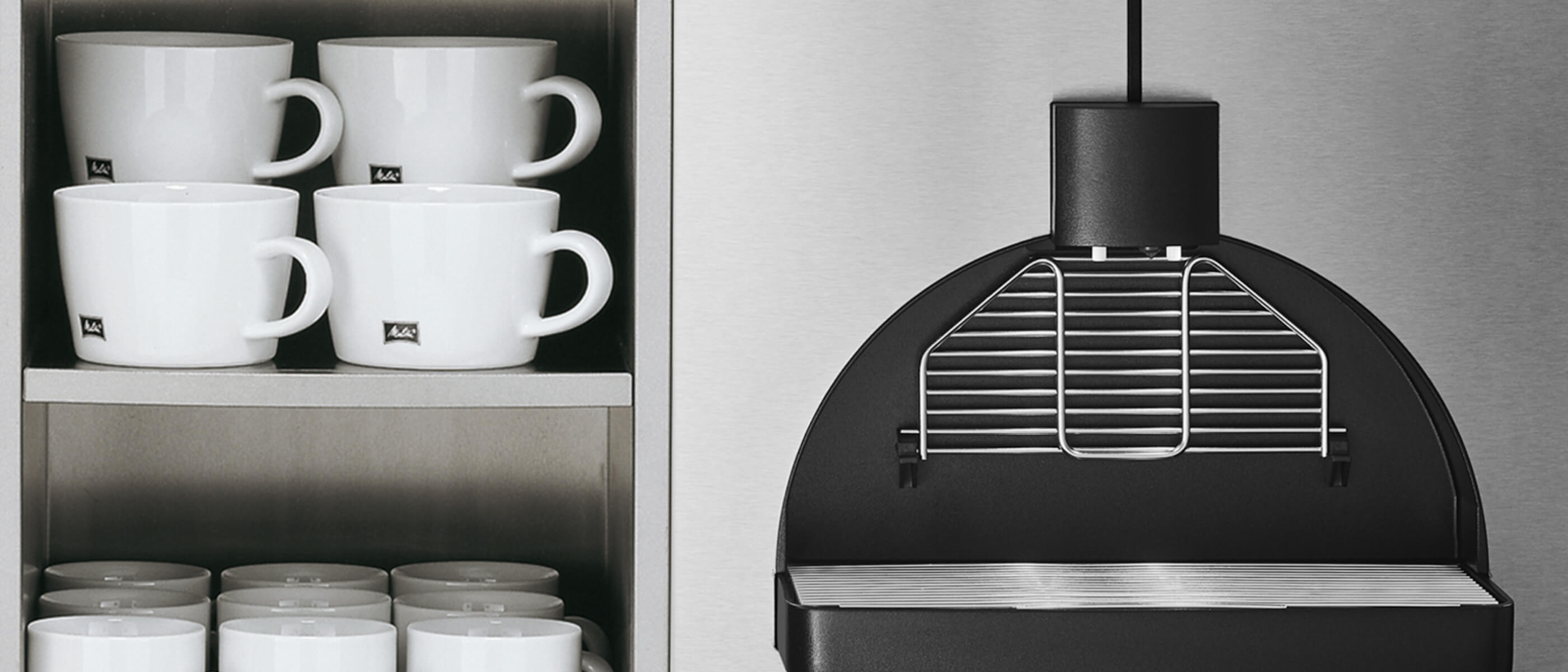 Payment systems
The smart solution for customised billing.
Coin checkers, coin changers or card readers: our payment systems are customised to your fully automatic machines, are compatible with all established payment units and ensure easy, flexible billing for every customer transaction.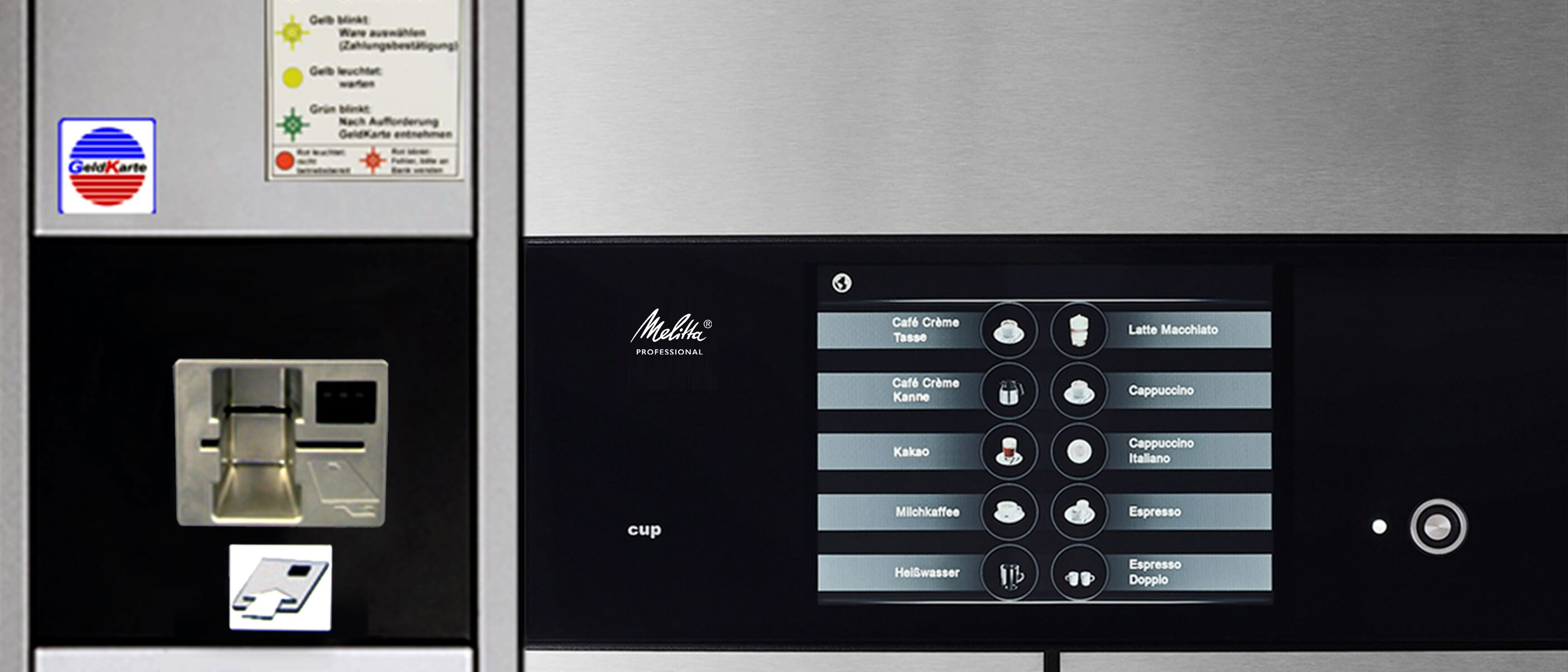 | | Dimensions mm (WxDxH) | Capacity | Other |
| --- | --- | --- | --- |
| Melitta® cup CW | 300 x 350 x 788 | 80 - 100 cups | |
| Melitta® cup CC | 200 x 350 x 788 | - | Attachment complete with integrated coin acceptor system and interface for connecting to one device, for all Melitta® cup models, attached on the right. |
| Melitta® cup CA | 120 x 350 x 788 | - | Attachment complete with integrated coin acceptor system and interface for connecting to one device, for all Melitta® cup models, attached on the right. |
| Melitta® cup CR | 200 x 350 x 788 | - | Attachment for connecting to one device, for all Melitta® cup models, attached on the right. With interface for cashless payment systems and installation of billing system to be delivered to our factory by the customer by Melitta®. |