Stay authentic. Follow your style, your location and what your customers want. Show that you have taste and offer your own special variety of coffees to enjoy. Melitta Professional will assist you in the process with tailored solutions.
Hotel, restaurant, bar, bistro, café, coffee bar, coffee shop, pub, ... – full service or self-service, refined or fast, cool or casual: we advise you on site and find the coffee concept that suits your establishment. Totally authentic, a strong partner on equal terms.
Internationally successful professional technology for top quality in every cup
Wide variety of speciality coffees in a short time
Range of milk foams and Melitta® TopFoam
Slim and elegant design
Multimedia touchscreen
In-house technical customer services even at the weekend
Customised solutions
Strong Melitta® brand stands for enjoyable coffee
The right coffee machine for every application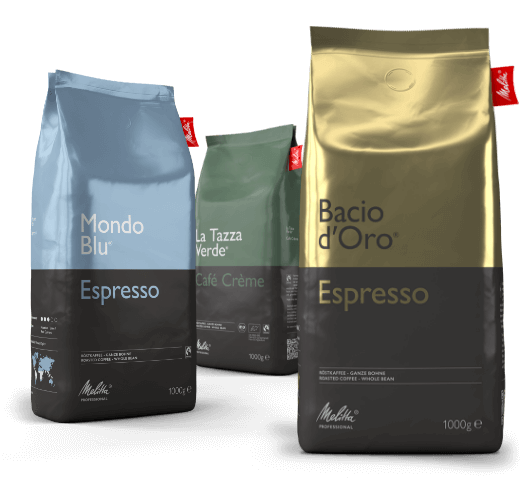 The right catering grade coffee for your range.
As individual as every guest. The coffee should fit in with your concept too. Depending on the local water quality, the settings on your gastro coffee machine and above all, the personal preferences of your customers, we have the perfect coffee for you in our range. Perhaps milder in the north and a little stronger in the south. Perfectly matched to the local conditions by our own technicians.
Sustainable or especially efficient? How about a combination of the two? We would be pleased to help you optimise your business even more.
The right coffee for every application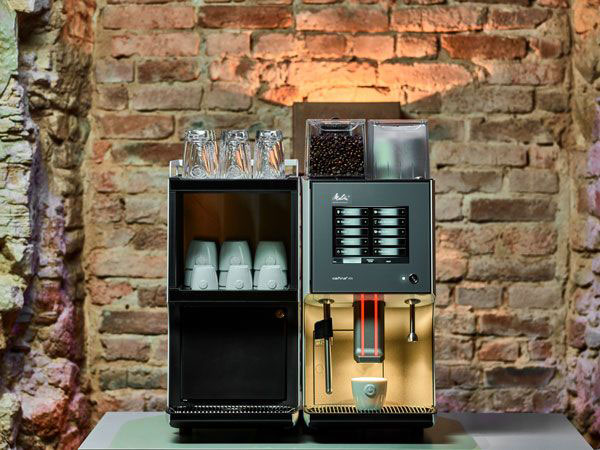 Sales incentives at the coffee machine
Our slim and compact XT series is designed for tight workspaces – and with its elegant design and narrow footprint, it is also a trendy eyecatcher that encourages self-service at the tough glass panel which is arranged ergonomically at an angle. Use the large multimedia touchscreen as an advertising space as well and display your special offers. Then you can sell your snack of the day at the same time to go with the delicious cappuccino. Place your coffee counter where you want it. Our XT series is flexible – with mobile coffee centres in various sizes, variable add-ons and payment modules.
Find out more
Robot serving at "Comical Café"
At the fully automatic Henna Café ("Comical Café"), a robot serves both freshly brewed filter coffee and delicious coffee specialties from the Melitta® Cafina® XT4. The travel group H.I.S. has opened the first café of this kind in the department store Shibuya Modi. If the test project proves successful, further Henna Cafés will follow in Japan. H.I.S. already operates two Henna Hotels in which mainly robots are employed.