Foam is a matter of taste!
Discover the wide variety of milk foam.
Flat White, Latte Macchiato TopFoam, Cappuccino Italiano TopFoam, Whitepresso, Espresso Shot... The Melitta® Cafina® XT7 with Melitta® TopFoam is your milk foam specialist at the touch of a button. Automatic Melitta® Steam Control Plus is available for perfect separate frothing. The Espresso can be brewing at the same time: the power is provided by two heating circuits and optional 400-volt power supply.
The key benefits
Reasons you will love the XT7: Beverage variety for higher turnover
Higher turnover due to wide variety of beverages and foam creations. Meet every requirement with the large brewing unit, two types of milk, cold foam for cold drinks, TopFoam, latte art and Steam Control Plus wand. Excellent quality every time
Opt for quality with premium consistency - even better than a barista! ACS® automatically adjusts the coarseness, quantity of powder, piston pressure, brewing time and water temperature without the need for maintenance. Less effort
Fully automatic cleaning not only guarantees hygiene safety, it also saves you valuable time. All you need is one cleaning agent; you do not need to take the machine apart.
For a wide variety of milk foam
Discover the diverse possibilities of the Melitta® Cafina® XT7 in our video.
Melitta® Cafina® XT7 overview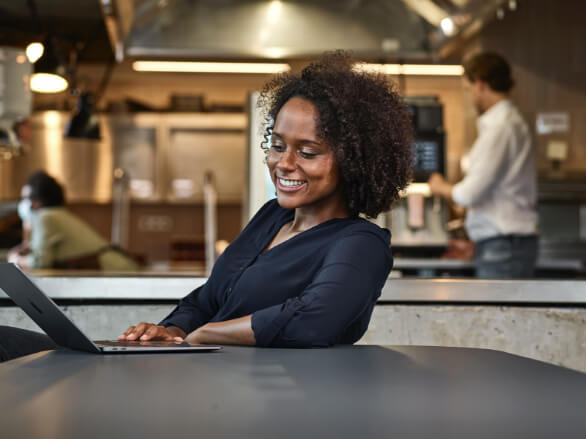 Melitta® INSIGHTS
Coffee in the digital age - for greater insight, better performance and higher turnover: Melitta® INSIGHTS offers you lots of helpful web-based services that you can conveniently use on your computer or tablet. Profit from the full potential of your Melitta coffee machines by opening up new areas of business, optimising your ranges and reducing costs. Now is the time to programme your coffee business for the future!
Find out more
Melitta Professional is the single source supplier for newly established coffee experience
Nine fully automatic coffee machines and ten filter coffee machines from the Melitta®Cafina®XT range maintain the supply of freshly brewed coffee and a wide variety of coffee specialities at Safariland Stukenbrock (Germany). Additional options with milk foam are available from the Melitta® TopFoam by the XT7 in the new restaurant.