Cocoa Drinks
Melitta® Cioccolata - Four in a row!
For all lovers of cocoa drinks there are delicious varieties: Premium-, White-, Milk- and Dark Chocolate.
A celebration for the senses.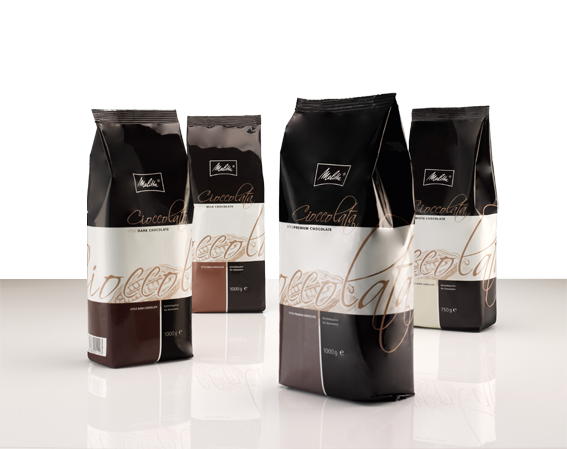 Cocao Bio and Fairtrade Chocolate
Deliciously aromatic taste with 20% cocoa!
Beverage powder containing cocoa in organic quality and with Fairtrade cocoa and sugar. Total Fairtrade share: 70%
1000g bag
Manufacturer is certified via control body DE-ÖKO-009.
Instant Coffee
Simply heavenly: Melitta® fast coffees.
Our already pre-portioned solutions, are even faster to make: Melitta® Instant coffee and Melitta® decaffeinated coffee – both in practical one-cup portions. The decaffeinated version is captivating with its well-rounded aroma and it is particularly gentle on the stomach.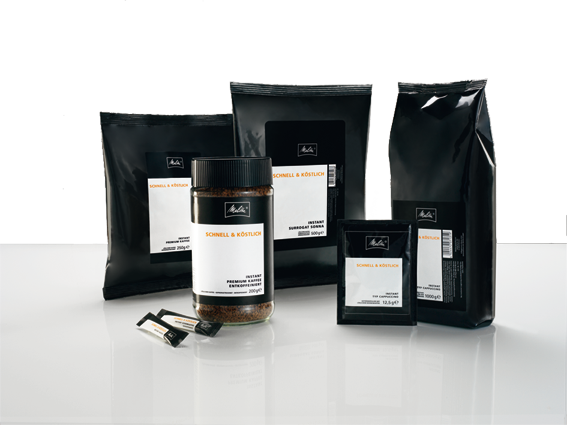 Instant Milk
You want to offer your favorite coffee from Melitta® without fresh milk? Create a perfect milk foam on the basis of pure skimmed milk powder with Melitta® Cappuccino Topping milk powder to create. To succeed fantastic lattes, cappuccinos and great heavenly lattes in no time.
And if no trace of coffee cream: no problem! The Melitta® coffee creamer makes every hot brewed delicacy a golden brown coffee enjoyment.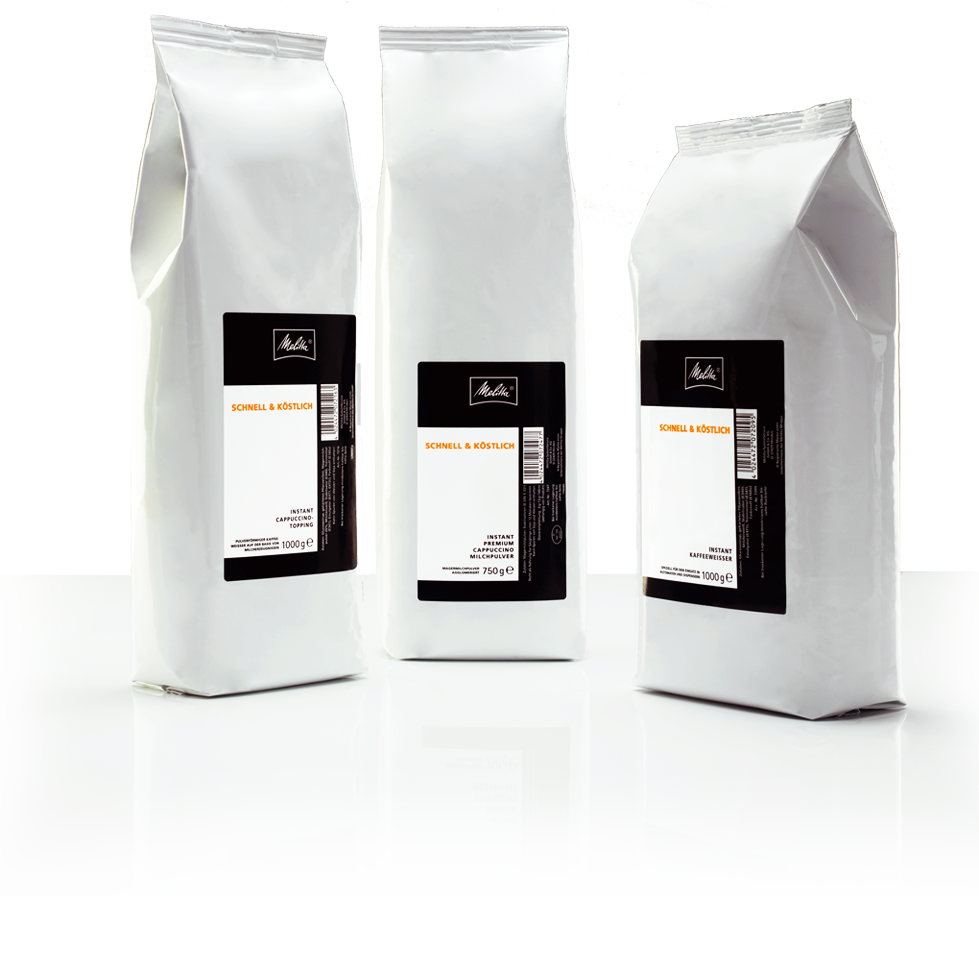 Wholesale products
The new Melitta® gastronomy range for specialist and wholesale trade.