Professional Coffee Machines from Melitta Professional
Stay authentic. Follow your style, your location and what your customers want. Show that you have taste and offer your own special variety of coffees to enjoy. Melitta Professional will assist you in the process with tailored solutions.
Hotel, restaurant, bar, bistro, café, coffee bar, coffee shop, pub, ... – full service or self-service, refined or fast, cool or casual: we advise you on site and find the coffee concept that suits your establishment. Totally authentic, a strong partner on equal terms.
Internationally successful professional technology for top quality in every cup:
Wide variety of speciality coffees
Range of milk foams and Melitta® TopFoam
Speciality coffees, hot chocolate and tea
In-house technical customer services even at the weekend
Own development and production
Customised solutions
Innovative family company in its fourth generation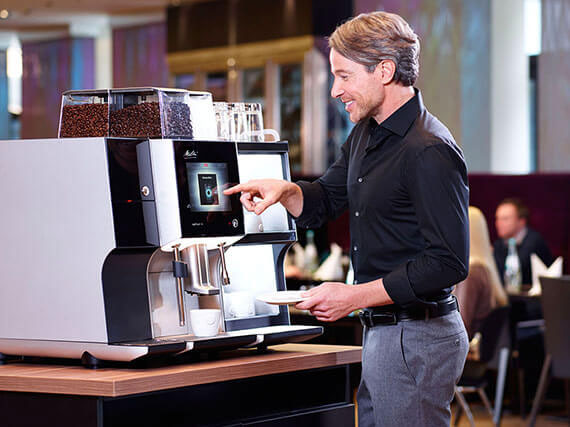 Which coffee machine is the right one for your business?
It depends on your concept. Generally, these days a diverse range of coffee specialities is sought after and the first choice in this case would be professional fully automatic coffee machines, which prepare a large variety of top quality beverages at the touch of a button. The types of bean, fresh milk and cocoa can be varied. Milk foam can be produced with various consistencies and temperatures, even dispensed into barista pots from a separate spout; water for tea can be dispensed from a separate spout at the same time as coffee, depending on the class of machine.
Anyone wishing to employ a trained barista would prefer a semi-automatic portafilter, which requires a lot skilled manual work. Wherever coffee preparation is part of the concept, trained staff will be operating the coffee grinders and semi-automatic portafilter espresso machines. Performing manual work belongs to the concept and involves frothing milk by hand and latte art from a barista pot. Our Cafina
As well as preparation, cleaning also requires more time and effort in semi-automatic concepts. However, as with fully automatic coffee machines, you should take a close look and compare how much time and effort daily cleaning actually takes. Sometimes, brewing units, spouts or tubes need to be dismantled. With our fully automatic coffee machines in the Melitta® Cafina® XT and CT series, we opt for "Clean in Place", providing automatic cleaning of the brewing unit and milk system within closed systems.
Filter coffee has by no means become obsolete either; professional filter coffee machines brew freshly to order and ensure coffee is not left to stand for a long time. Freshly prepared filter coffee is especially sought after for breakfast buffets and banquets just as much as coffee to go or as an accompaniment to cakes and biscuits.
We would be happy to advise you on site and find the solution that matches you and your concept. You can contact us using the form below!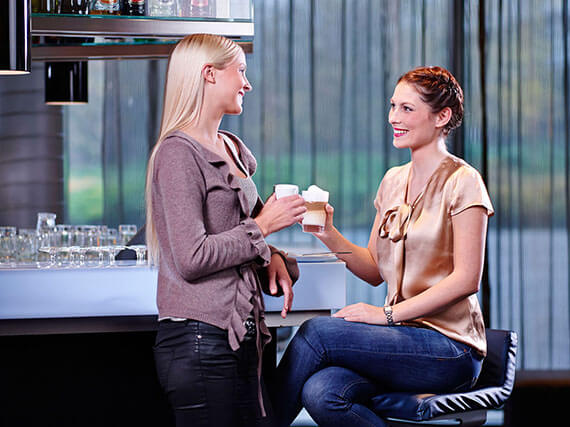 The right coffee machine for every application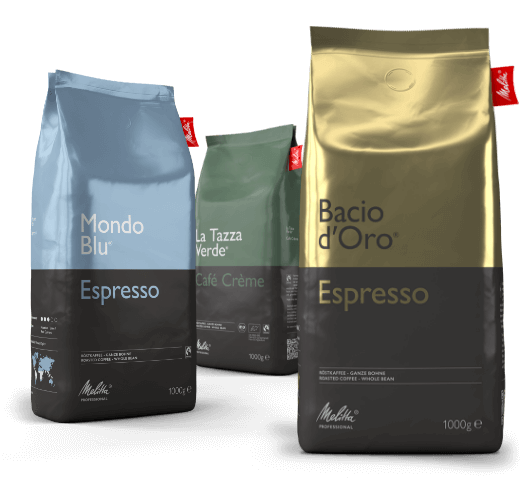 The right catering grade coffee for your range.
As individual as every guest. The coffee should fit in with your concept too. Depending on the local water quality, the settings on your gastro coffee machine and above all, the personal preferences of your customers, we have the perfect coffee for you in our range. Perhaps milder in the north and a little stronger in the south. Perfectly matched to the local conditions by our own technicians.
Sustainable or especially efficient? How about a combination of the two? We would be pleased to help you optimise your business even more.
The right coffee for every application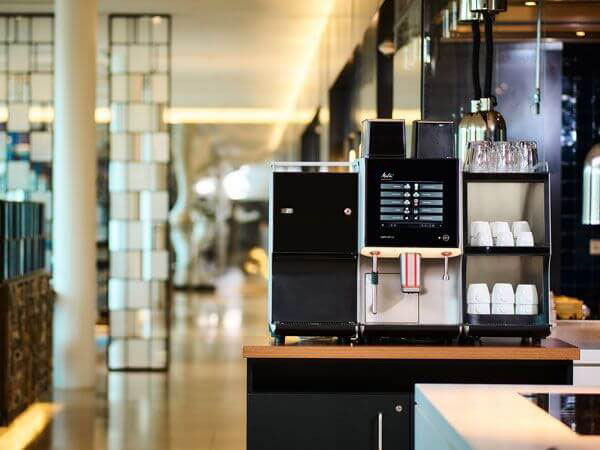 Find the perfect coffee machine for your needs
Coffee prepared to taste, freshly ground, for top-quality results in every cup. Delicious milk foam variants – cold, warm or hot, liquid, frothy or firm. Two types of fresh milk. Two varieties of cocoa powder. And, in parallel, up to 40 litres of hot water/hour for tea lovers. Our modular Melitta® Cafina® XT generation ticks all the boxes and is a real eyecatcher: these slim machines with an elegant design draw attention to themselves. The light concept and multimedia touchscreen set an appetising scene for your beverages. Convince yourself!
Find out more
"If it says Til, then it is Til"
Interviews, congratulations and pictures close to nature, printed on A3 recycled paper: the in-house newsletter for the grand opening does credit to the Barefoot Hotel. Inside it, the conversation with the protagonists about the origins of the collaboration is also authentic.
At the end of 2014, Mirko Stemmler, managing director of Jasika Holding, read that the actor, Til Schweiger, was entertaining the idea of making his concept of architecture and interior design a reality one day in a hotel.