Ready for anything that comes your way.
The new foundation for your coffee business.
Melitta Professional's IoT hub forms the basis of all our digital services and products. It acts as the central hub for telemetry-based data and applications. The needs-based scalability means you stay flexible in the long term and are always in an excellent position. Own cloud solution IoT hub
With us you get your complete solution: from telemetry-capable machines to the provision of perfectly prepared data. Future-proof and flexible
Just what you need: the modern architecture on a docker and Kafka basis allows you absolute flexibility. Thanks to lots of microservices, the system can be scaled and enhanced. And it is fully integrated into our logistics backend. Security and data protection
We do not compromise when it comes to the security of your data. We are GDPR-compliant and host our own data centre in Germany. Your data is securely encrypted but always available globally.
Infrastructure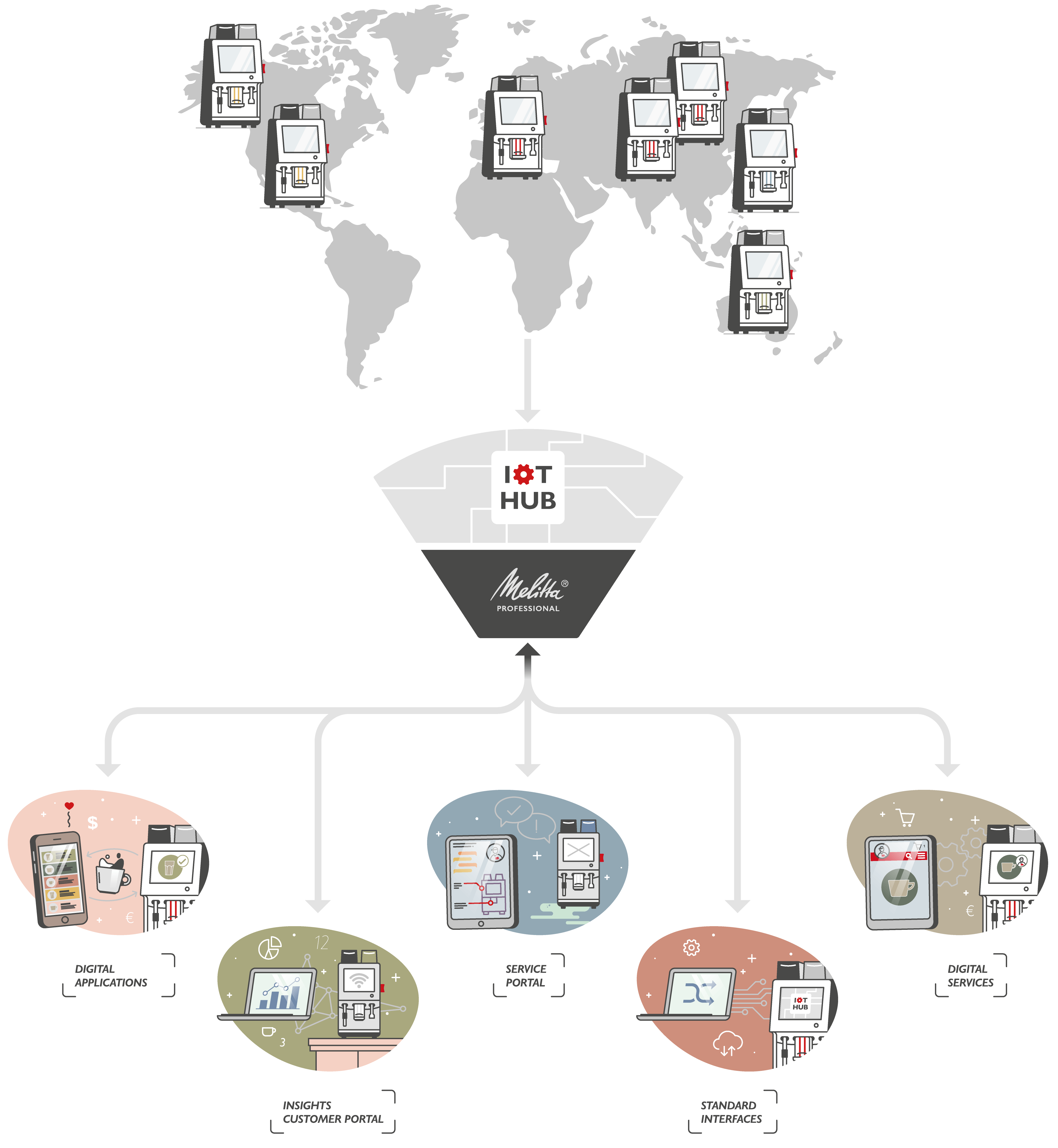 >24.000
coffee machines linked up globally
>30 million
coffee sales counted per year
>145
synchronised attributes per coffee machine, soon even more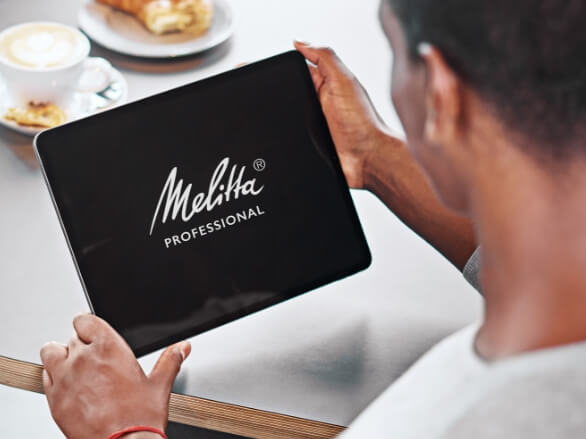 Satisfied customers
"Anyone who wants to fully exploit the possibilities of digitalisation in their coffee business management is opting for one of the strongest solutions on the market when they choose the IoT hub. Today and in the future."
Sascha Keunecke, Head of Digitalization