Barista-level foaming
Some of your guests' favourite drinks are speciality coffees with milk foam. You can meet their every requirement with our milk system. Developed in-house, it offers a range of foams from Basic to Top. Make yourself stand out from your competition and win more business. Quality
Thanks to technology, which we developed ourselves, you can expect fine, creamy milk foam. Variety
Whether hot, cold, firm or pourable, we really have thought of everything. Consistency
Top quality – time after time, cup after cup, glass after glass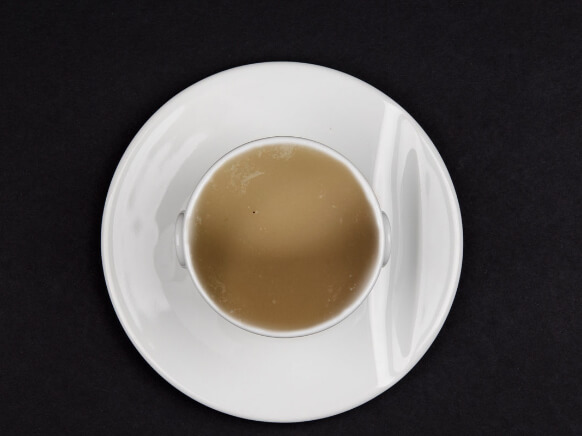 Basic milk system
Perfect milk, time after time. This milk system automatically doses cold milk for up to two types of milk.
easily calculated costs due to dosed output
hygienic cooled storage with automatic cleaning
options due to two types of milk or milk alternatives
Standard milk system
Just what you would expect: this milk system provides creamy milk foam time after time.
no steaming or spraying due to milk pump
pre-dosed hot or cold milk
easy to use: preset speciality beverages to suit every taste
options even at entry-level pricing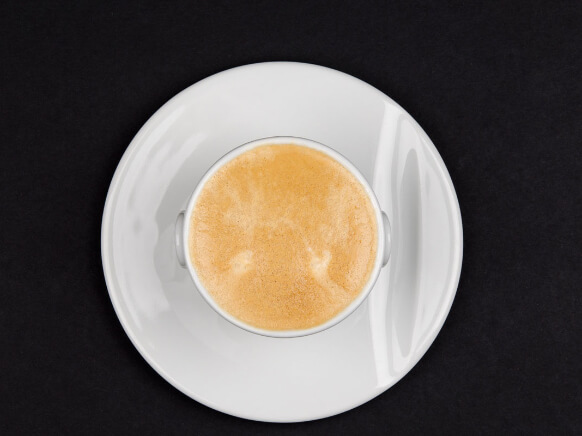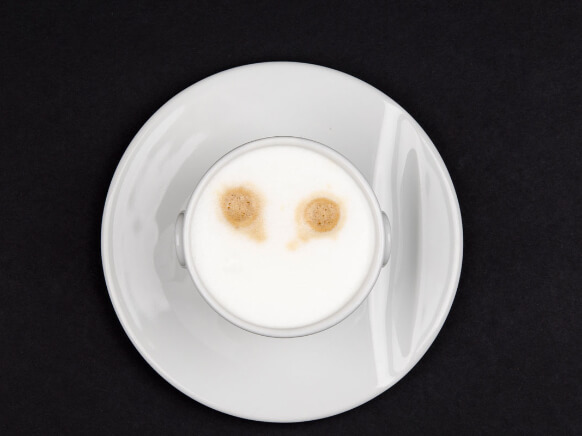 Professional milk system
Done like a pro: steamed milk foam for latte art by the experts.
fine, super-creamy, pourable milk foam
foamed milk using a steam wand
patented homogeniser: particularly creamy and stable foam even at higher temperatures
options for refinement and cocktails with cold milk foam
TopFoam Plus milk system
To perfection: velvety milk foam topping, super stable, creamy and spoonable - for minutes.
options for creamy, pourable latte art foam and velvety, stable foam topping
the Melitta Top Foam System offers up to 12 different sorts of milk and milk foam
measures and regulates the milk and foam properties and automatically provides cold or warm milk foam in three different
consistencies
intense milk flavour: indirect heating without the addition of diluting steam
can be combined with other foam qualities for visually perfect results on every speciality coffee
increases turnover
the perfect solution for garnishing with sauces, for indulgent spooning, or if the drink has to stand briefly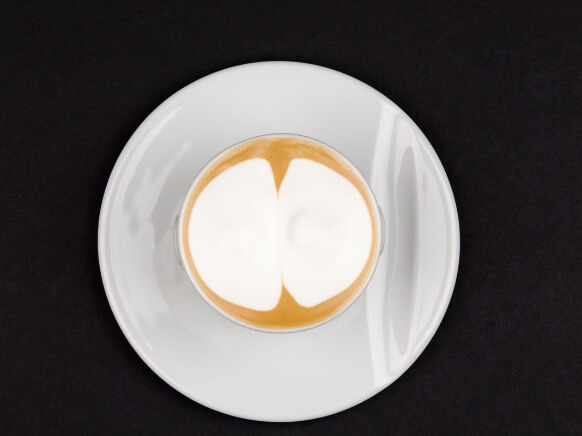 Better than any barista!
Find out about the Melitta® Top-Foam technology and discover all the options our versatile milk system has to offer.