Diverse enjoyment even under sporty conditions
The institutional catering and smaller scale catering scenes are very diverse. In private companies, public institutions, schools, universities, hospitals, old people's homes, at amusement parks, stadiums, festivals or a private party in an exclusive scene: the permanent, temporary or one-off catering use in canteens, cafés, coffee bars and coffee lounges places the highest demands on the coffee that is on offer. Large quantities have to be freshly prepared in a short time and serve a wide range of tastes. What is the challenge you are facing? We look forward to impressing you and your guests with our solutions for a wide range of coffees to enjoy in sports settings too.
Internationally successful professional technology for top quality in every cup:
Large quantities and variety of speciality coffees in a short time
Multimedia touchscreen
In-house customer service even at the weekend
Own development and production
Reliable partnership on equal terms
Strong Melitta® brand stands for enjoyable coffee
Innovative family company in its fourth generation
The right coffee machine for every application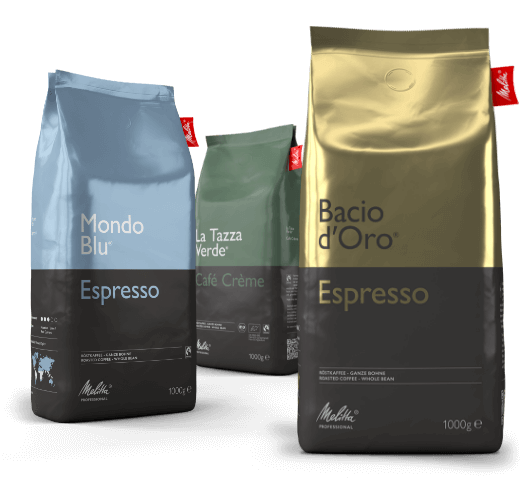 The right catering grade coffee for your range.
As individual as every guest. The coffee should fit in with your concept too. Depending on the local water quality, the settings on your gastro coffee machine and above all, the personal preferences of your customers, we have the perfect coffee for you in our range. Perhaps milder in the north and a little stronger in the south. Perfectly matched to the local conditions by our own technicians.
Sustainable or especially efficient? How about a combination of the two? We would be pleased to help you optimise your business even more.
The right coffee for every application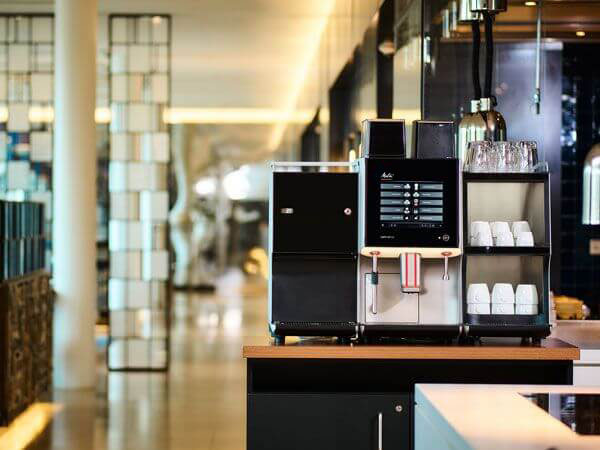 Everything from one source for high expectations
Coffee is by no means just coffee. Espresso, Café Crème, Latte Macchiato, Cappuccino, Flat White or Whitepresso: even in institutional catering and smaller scale catering, people's coffee preferences are being increasingly individual. With our powerful machines from the Melitta® Cafina® XT generation, you can effortlessly emphasise the features even when demand is high. You will also get the range of coffee, hot chocolate and tea plus our technical customer service all from a single source.
To the productfinder
Melitta® is the official coffee partner of Manchester United
Melitta® is Manchester United's official coffee partner, now serving a unique coffee experience to players, staff, fans and any visitors to the English record holders. A central component of the partnership is the customised full catering solution for all of the relevant functional gastronomic areas and buildings at the traditional club provided by Melitta Professional Coffee Solutions.