The optimum add-on modules for your XT coffee machine
Milk at the perfect temperatures for peerless speciality coffees or pre-warmed cups for a full, long-lasting aroma: We really have thought of everything with our add-on modules. A range of smart payment systems are available for self-service in the office, canteen or coffee break-out area.
Milk coolers
Our milk coolers are the perfect upgrade for your fully automatic coffee machines. Perfectly cooled milk to ensure every coffee creation is too good to miss.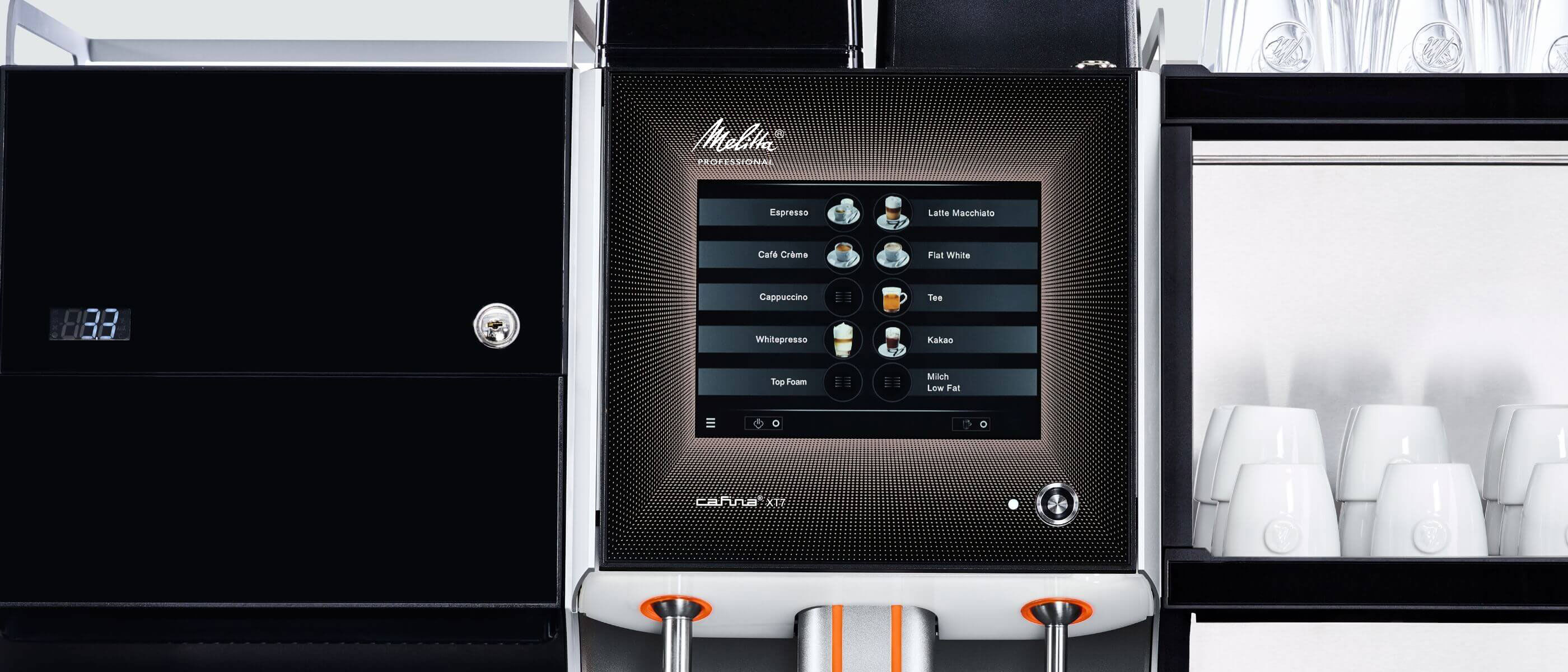 Combi-units & cup warmers
The optimum upgrade for your fully automatic coffee machine.
This smart combination of cup warmer and milk cooler leaves nothing to chance. If you need more space for your crockery, our cup warmer gets your cups ready to make the perfect coffee.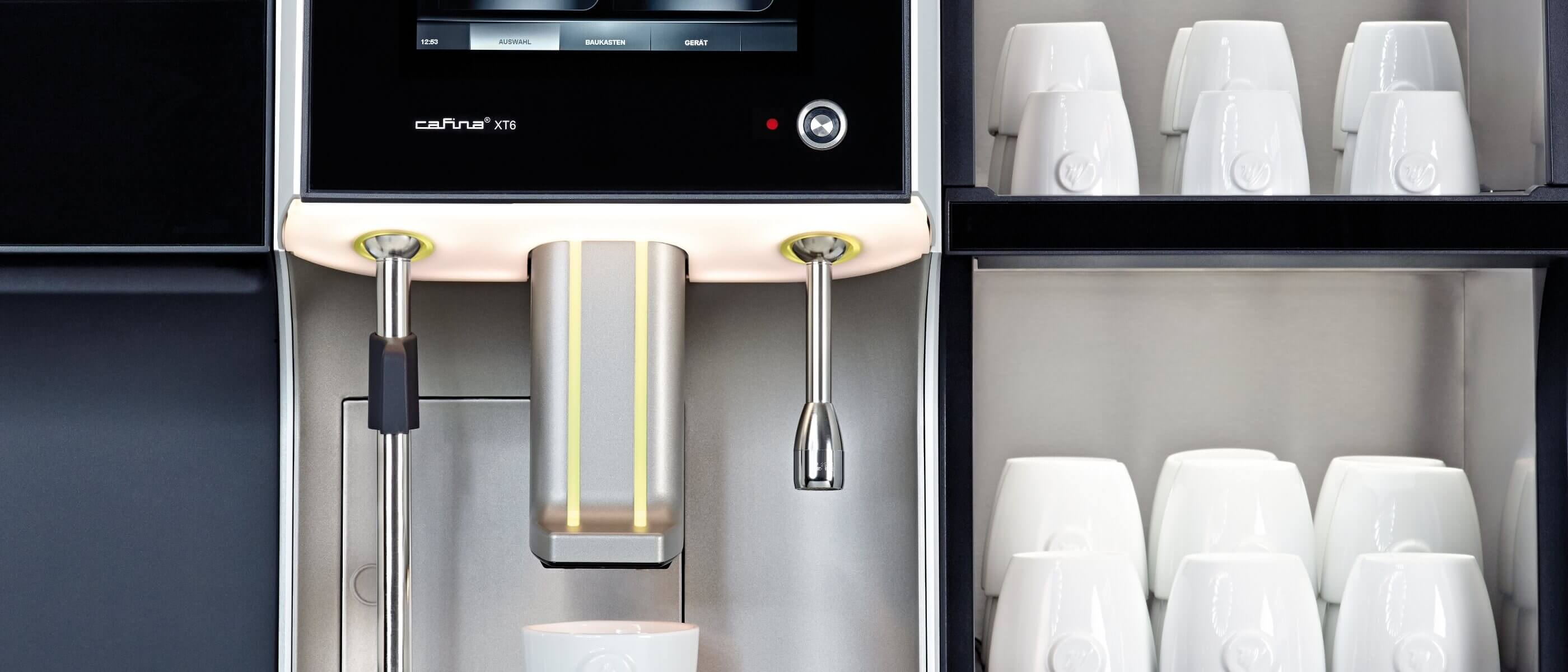 Payment systems
Our payment systems complete your individual coffee system. Coin checkers, coin changers or card readers are compatible with all established payment modules and ensure easy, flexible billing for every customer transaction.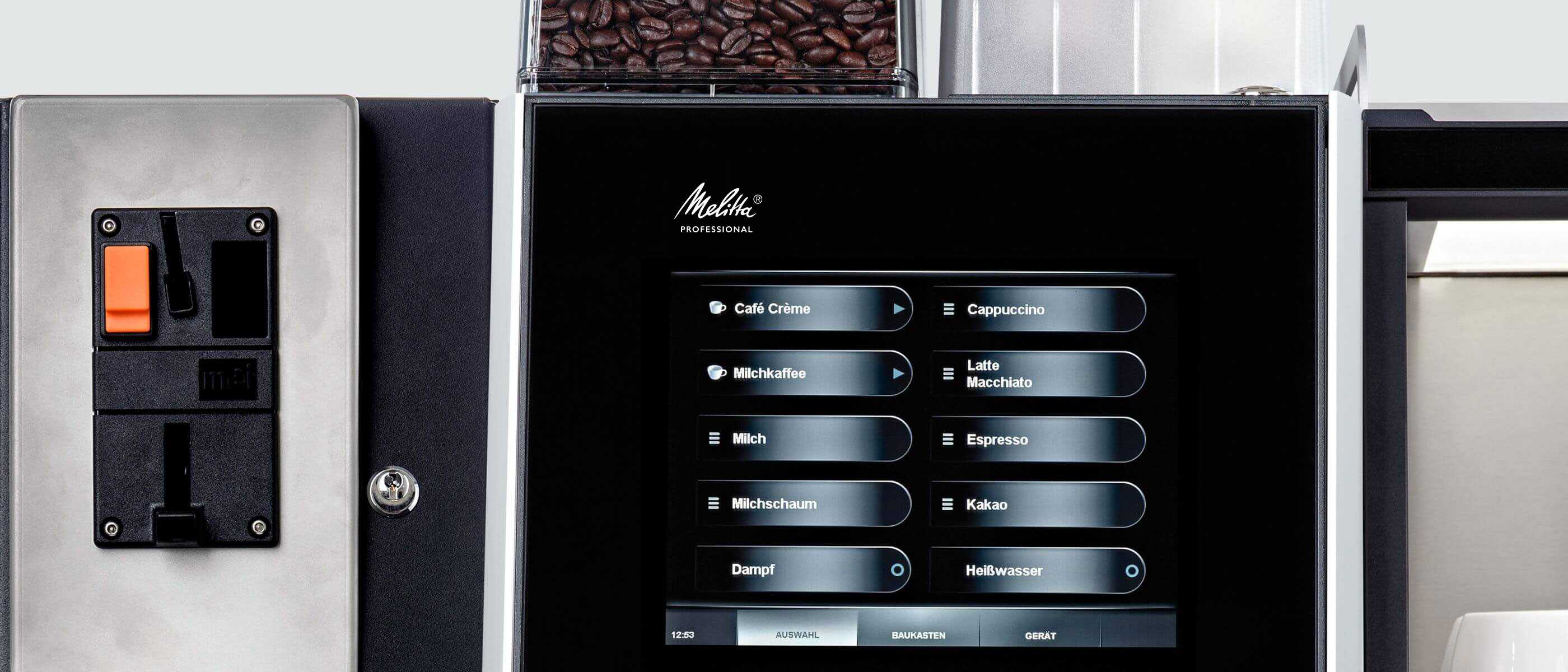 Dispense water for tea at precisely the right temperature
Not every kind of tea should be brewed with boiling water. It is easy to select the right temperature and portion size on the touchscreen display of the Melitta® Cafina® XT180 hot water dispenser for cups or pots, or manually for individual volumes.  In the attractive XT design with height-adjustable spout.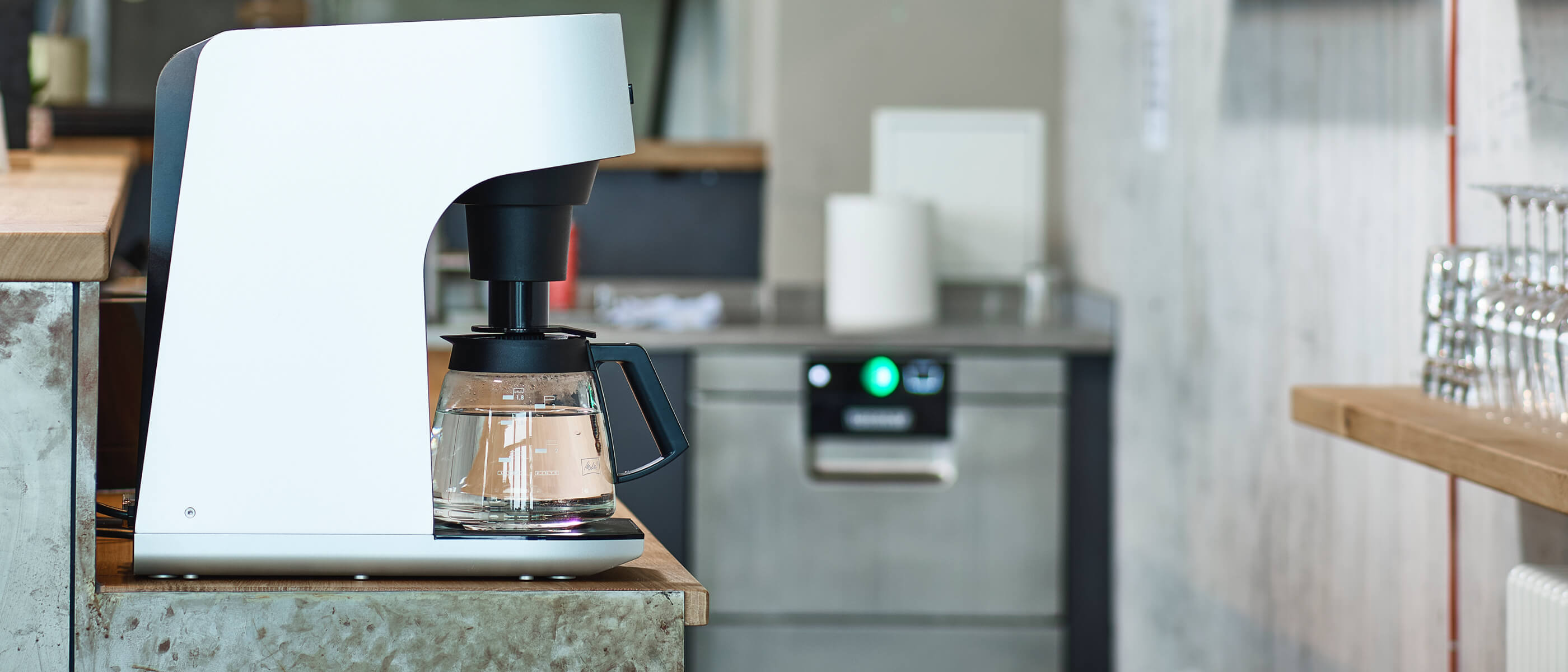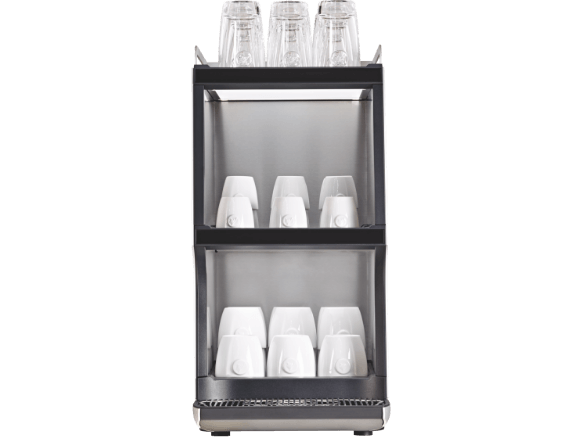 Downloads
Find out more?
Find detailed documents regarding the Melitta® Cafina® XT Add-On Modules.
go to planner's manual