Welcome to the professional class!
Quality without compromise.
Do you value professional beverage quality even for small volumes? Then the XT4 is the perfect choice for you!
It can do everything its bigger counterparts can, but has been designed with smaller volumes in mind. Without sacrificing beverage sizes or variety, milk quality or temperature, of course. It can even produce up to two kinds of cocoa. And it does most things automatically, for example cleaning without manual effort. Which means you can focus on the essentials: your business.
The key benefits
Reasons you will love the XT4: Top quality
Beverage quality like its bigger counterparts thanks to high-quality brewing unit for up to 20 g net weight. It also produces large beverages in just one brew because it has two grinders. Greater variety
Flexible milk and topping solutions thanks to two topping and fresh milk functions as well as the integrated milk pump ensure greater variety to enjoy in barista quality. Less effort
Fully automatic machine cleaning not only guarantees hygiene safety, it also saves you valuable time. All you need is one cleaning agent; you do not need to take the machine apart.
Melitta® Cafina® XT4 overview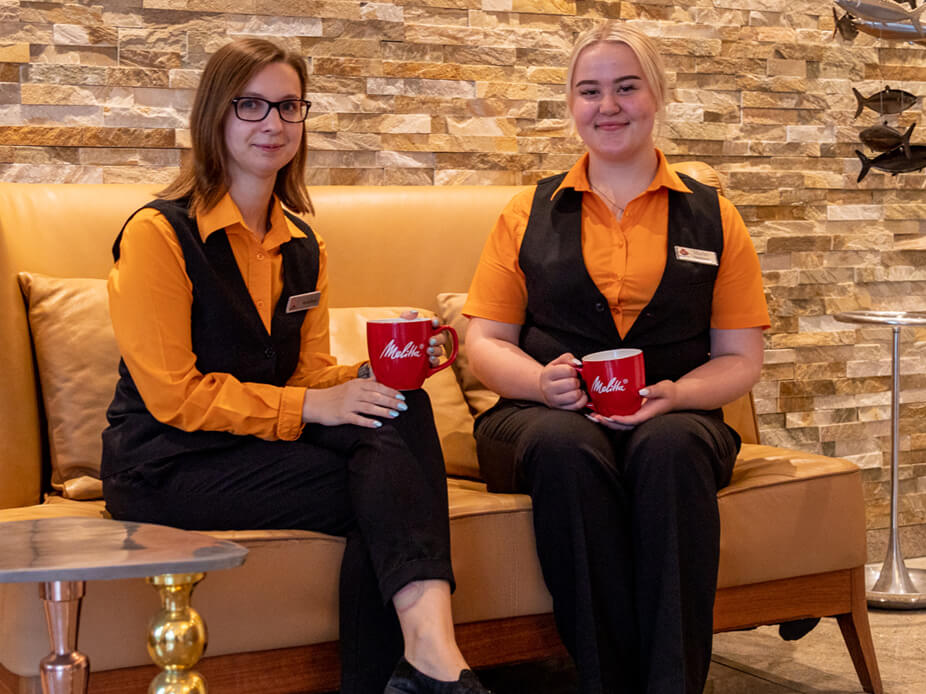 A coffee service is not just for guests at breakfast time
Enjoy variety at the touch of a button! A double espresso perhaps, or a cappuccino, cocoa or tea - enjoyed at snack time or in the comfort of the lounge or bistro, in the canteen or office, or "to go": XT4 helps you fulfil the wishes of all your guests. Four fully automatic Melitta® Cafina® XT4 coffee machines and filter coffee machines from Melitta Professional provide a reliable service at the Bernstein resort in Büsum.