The Art of Coffee Made in Tuscany
Caffè Corsini's philosophy combines passion, quality, innovation, ethics and ongoing research. The coffee beans, originating from different parts of the world, are carefully selected by journeying to the countries of origin in search of the purest blends: from the highly prized Jamaica Blue Mountain to Hawaii, where we find the only coffee plantation situated at 1.500 m altitude, Cornwell Farm located in the center of the so-called Kona Coffee Belt. And more: Sumatra, Colombia, Brazil, India to the wild coffees from the Harenna forest in Ethiopia, a Slow Food presidium.
Our Expertise - what makes a good coffee a great coffee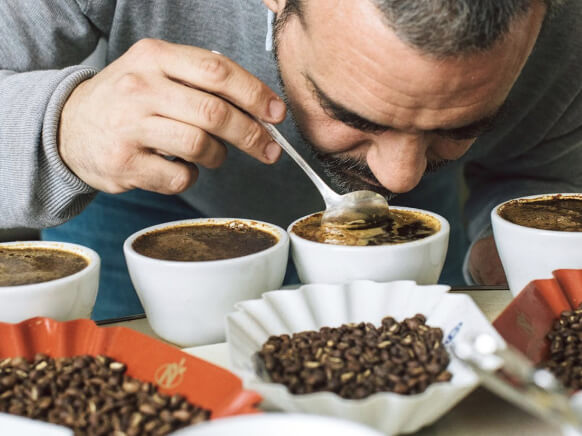 Besides the careful selection of highest quality raw materials, we can also boast the best coffee roaster in Italy: Michele Anedotti, who transforms the beans into our unique quality.
Anedotti is a professional raised in Caffè Corsini, quality control expert for over 20 years: from checking the different roasting profiles to incoming raw materials. In 2019, he won the title of Best Italian Coffee Roaster in the Italian Coffee Roasting Championships, held in Rimini during Sigep, subsequently flying off to Taiwan.
And obviously, having the best raw materials and the best roaster, we couldn't not have the best coffee taster as well.
Francesco Sanapo is one of the greatest Italian coffee connoisseurs and coffee lovers, as he likes to define himself. Three times Italian Baristas Champion, he places 6th out of 60 countries at the World Championships held in Australia, and wins the Tasters Cup in 2018. For Corsini, he tastes coffees every day to understand and recognise the different nuances in taste. An additional assurance for our clients, always and foremost our first concern.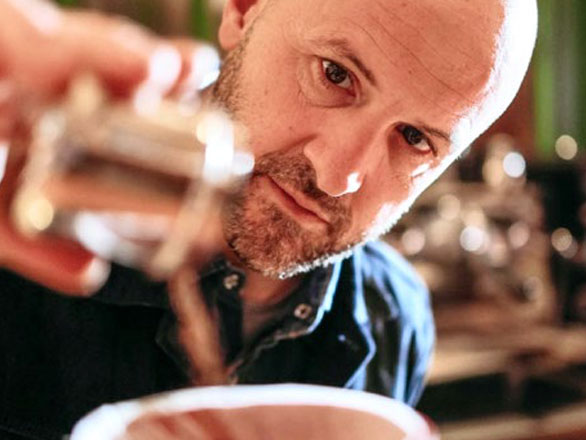 6 thousand sq.m.
area covered with photovoltaic panels
35 %
of the power needed for its processing activities is satisfied
100 %
recyclable is the compostable alternative of the innovative coffee capsules