Perfectly matched to your CT coffee machine
Whether you are dealing with high volumes or offering a range of milks, our add-on modules complement your machine so that you can meet all your customers' demands.
Milk coolers
Perfectly cooled milk - every time. For every coffee creation.
Want to inspire your guests with coffee creations that are too good to miss? Make your life easier with our milk coolers. The perfect upgrade for your fully automatic coffee machines.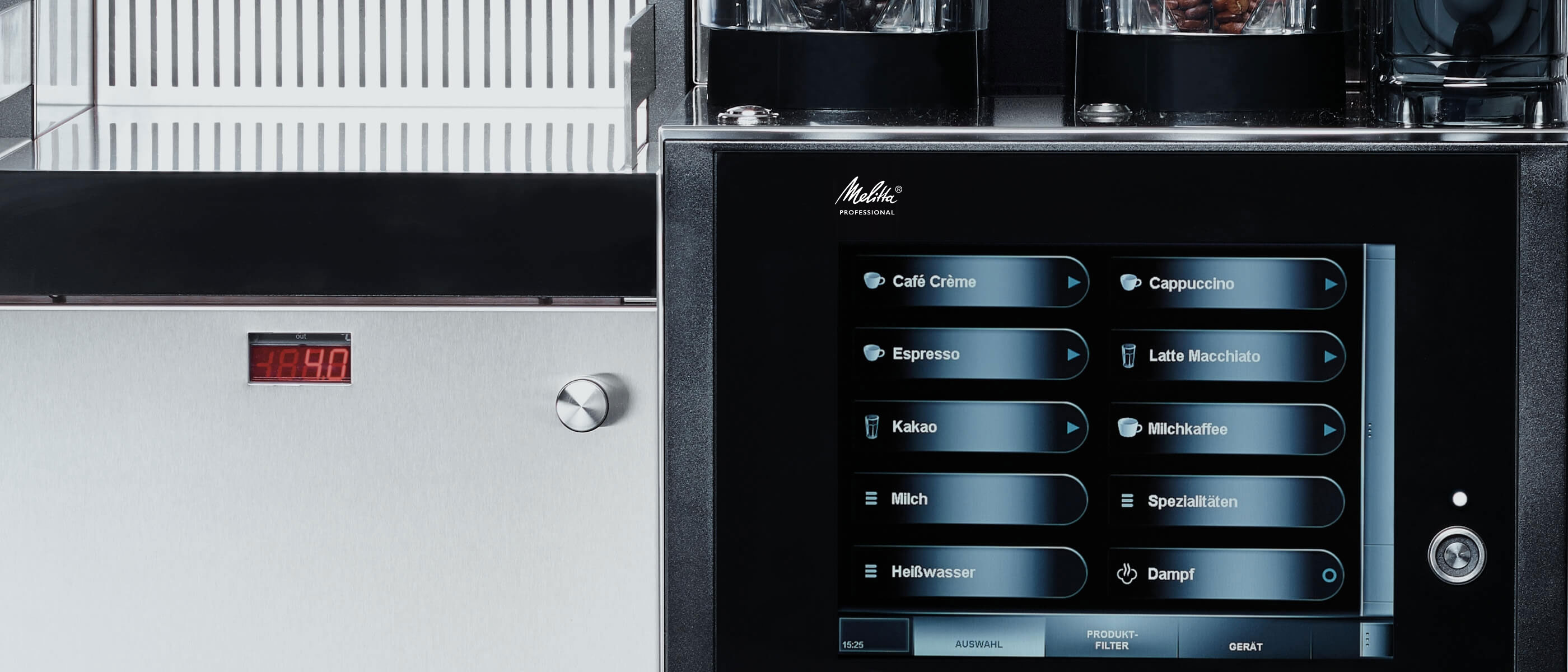 Cup warmer
An absolute favourite upgrade for your fully automatic coffee machine.
Perfectly warmed cups ensure your customers enjoy their coffee right to the bottom of the cup.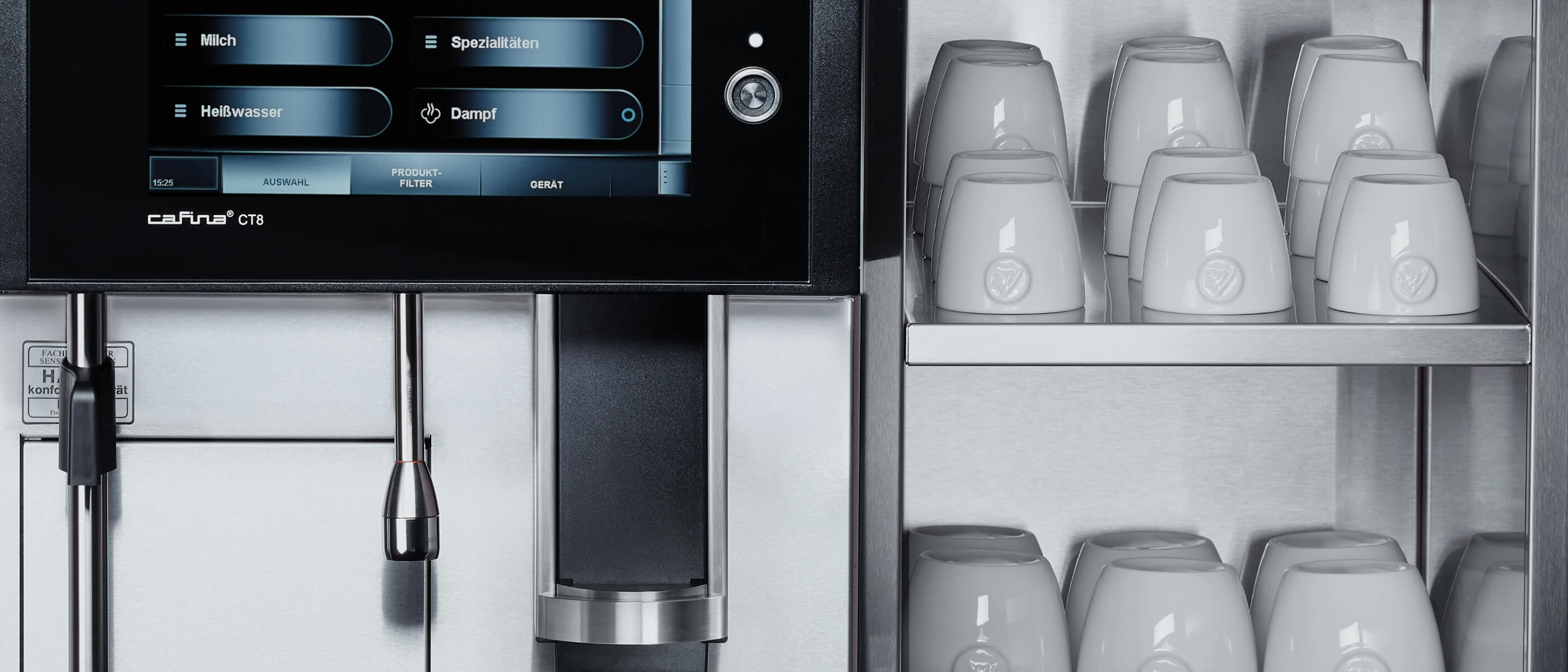 Payment systems
The smart solution for customised payment.
Coin checkers, coin changers or card readers: our payment systems complement your machine: compatible with all established payment modules, they ensure easy, flexible billing for every customer transaction.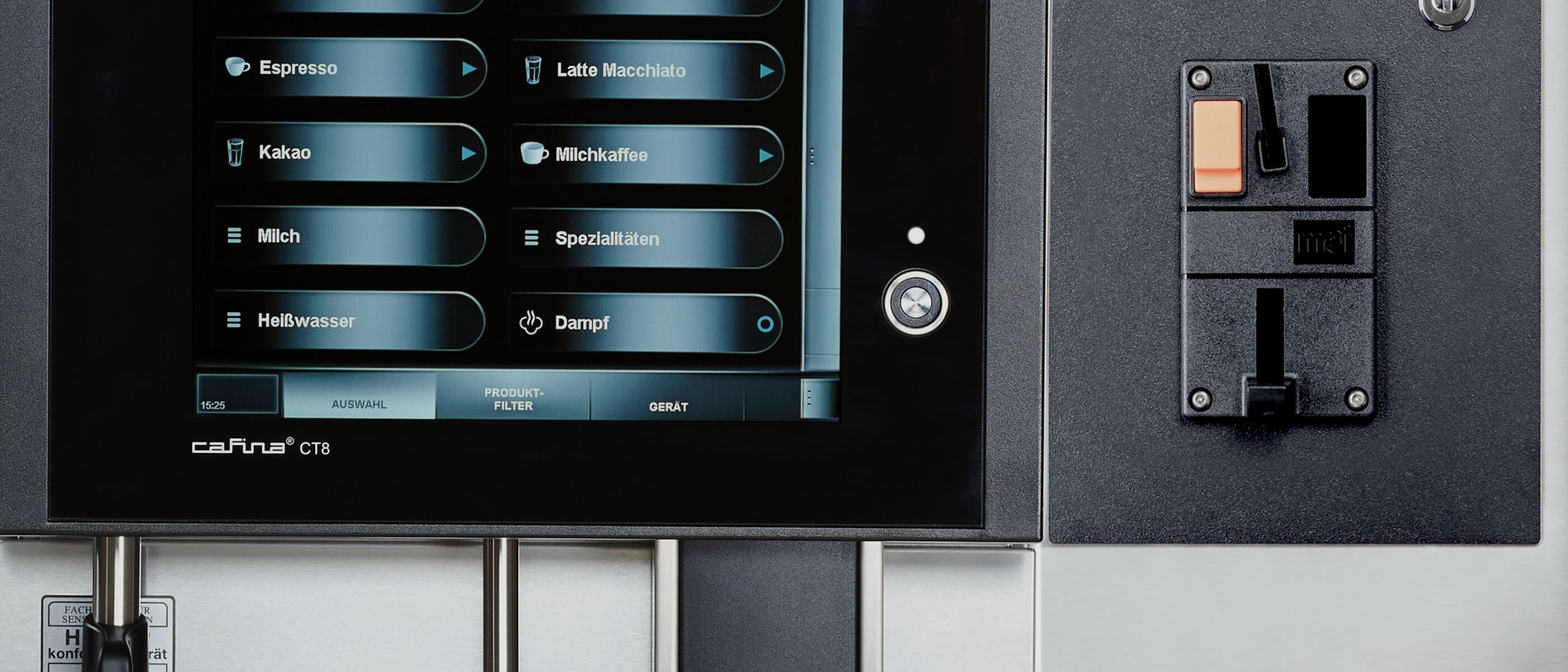 Dimensions mm (WxDxH)
Capacity
Other
Melitta® Cafina® CT MCS
180  x 522  x 551 
approx. 4 l milk
Melitta® Cafina® CT MC
285  x 525  x 631 
approx. 2 x 4 l milk
Melitta® Cafina® CT MCU
 300  x 650  x 218 
approx. 4 l milk
Melitta® Cafina® CT MC UT 
290  x 500  x 550 

approx. 9 l milk (1 type of milk)
approx. 2 x 4 l milk (2 types of milk)

fully plastic-coated, black, freestanding
Melitta® Cafina® CT MC UT 20 L
485  x 485  x 562 
approx. 2 x 9 l milk

glass door, built-in model, suitable for 2 x 10 l bag in box milk cartons (180 mm x 320 mm x 240 mm)

Melitta® Cafina® CT CW
280  x 547  x 621 
approx. 80-100 cups
Melitta® Cafina® CT CC
180  x 580  x 580 

add-on unit complete with a built-in coin changing system to connect to one machine. Accepts tokens and 5 cent, 10 cent, 20 cent, 50 cent, 1 euro and 2 euro coins. Prices can be set individually. Right or left, flexible set-up.

Melitta® Cafina® CT CA
180  x 580  x 580 

add-on unit complete with a built-in coin checking system to connect to one machine. Accepts tokens and 5 cent, 10 cent, 20 cent, 50 cent, 1 euro and 2 euro coins. Prices can be set individually. Right or left, flexible set-up.

Melitta® Cafina® CT CR
180  x 580  x 580 

right or left, flexible set-up. CCI, MDB and all other standard market interfaces possible (technical clarification beforehand)