Hotel INCLUDIO in Regensburg places emphasis on accessibility for disabled guests
New Johanniter hotel employs people with disabilities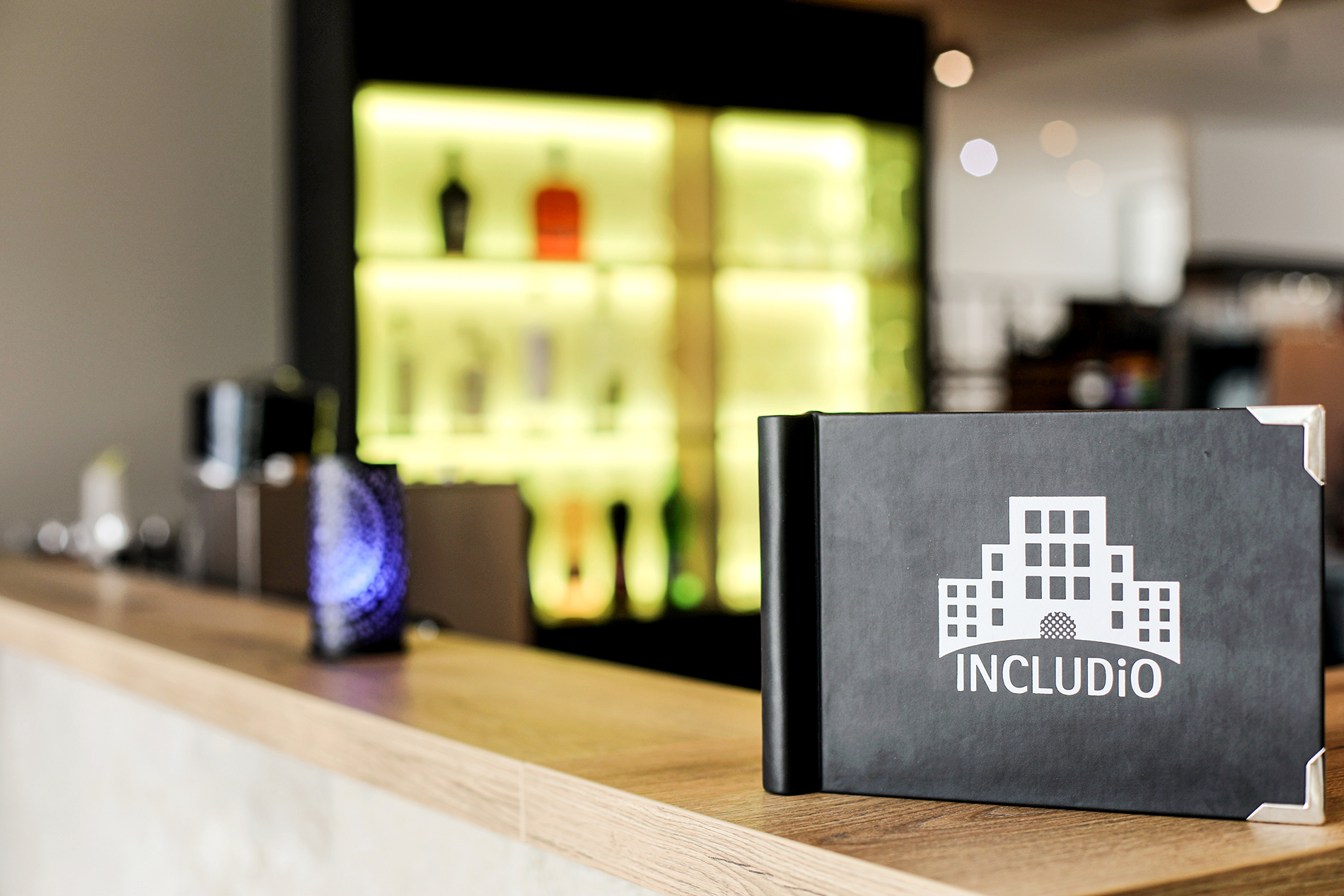 At first glance, the Hotel INCLUDIO in the Burgweinting district of Regensburg is a hotel like many others. It features 84 double rooms, a bistro restaurant, conference facilities equipped with high-end technology, a gym and wellness area. Which all sounds very normal. Yet the INCLUDIO is a special hotel: everything inside the building, which was opened on 18 July 2021, is arranged for the needs of people with disabilities - even the coffee concept.
Plenty of space for guests on wheels
People with disabilities can just be ordinary guests at the Hotel INCLUDIO, regardless of whether they are wheelchair users, visually impaired or deaf. All of the double rooms are accessible and have contemporary furnishings which are deliberately full of contrasts for the visually impaired. 18 rooms are even designed especially for wheelchair users. At 31 square metres, this means they offer guests on wheels lots of space to manoeuvre around the comfortable 180 x 200 cm bed. Sliding doors, level access to a generously sized shower with a seat, grab rails and a clothes rail in the wardrobe which can be lowered to seat height also make life easier for people who need to use a wheelchair. Other comforts such as tea and coffee making facilities, satellite TV, sun shade screens, air conditioning with individual controls, rainfall showers and free table water are of course provided in every room.
"The inclusion officer at Regensburg City Council, himself a wheelchair user, helped us enormously with the design of the wheelchair-friendly rooms," says the hotel manager, Helga Butendeich, for whom the planning and opening of the first "inclusive" Johanniter hotel were both an extraordinary and inspiring professional experience. She is an expert who knows that it has not been easy for wheelchair users to stay at most German hotels till now: "Group travel with physically disabled people especially has often been a failure because hotel rooms are not arranged with wheelchairs in mind. We are seeing a strong demand in this area and have already had up to ten wheelchair users at the hotel at the same time. They are all very grateful to be able to move around here without needing anyone else to help them."
Independent thanks to assistance
Guests with other disabilities can also find their way around the Hotel INCLUDIO independently thanks to the assistance that is on hand. For example, there is a tactile guide system in the lobby for the blind and the signage in all of the public areas has also been installed in Braille. Deaf guests receive a vibrating alarm clock at reception and a visual doorbell which can be used in any room. There are audio induction loops at reception and in the conference area to assist hearing aid users. Even the gym and wellness facilities can be used by the disabled and are wheelchair friendly.
Helga Butendeich is convinced that "Accessibility is not just important in an ageing society, it is important for everyone". Some of the wheelchair friendly rooms are therefore designed especially for families of up to four people as well. "The idea is that nobody should be excluded and to allow groups to travel together. We are a hotel for everyone," emphasises the hotel manager.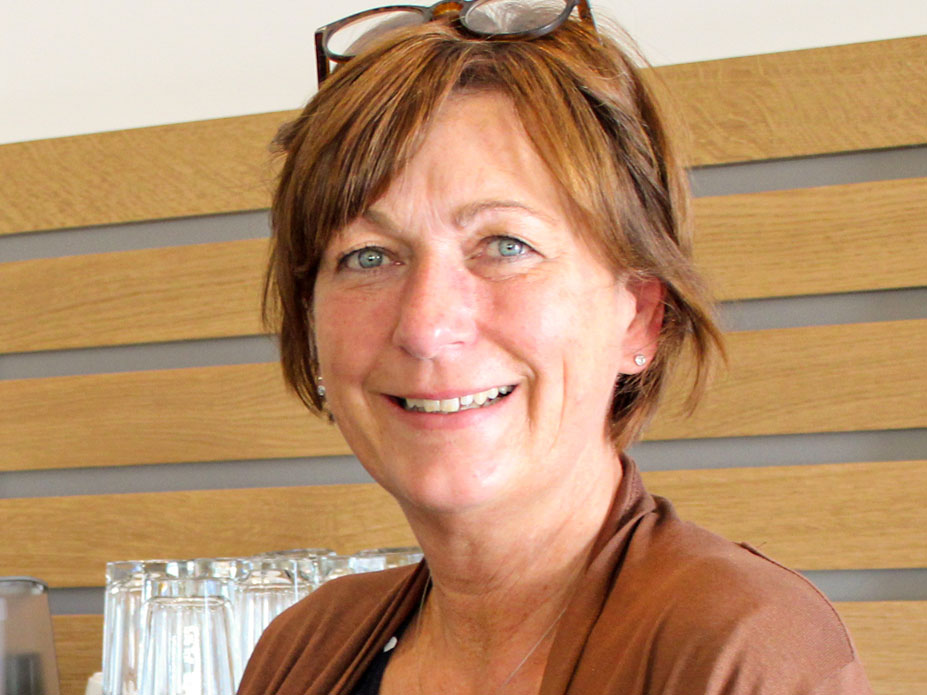 "Accessibility is not just important in an ageing society, it is important for everyone"
HELGA BUTENDEICH - Hotel manager
2021
23
3
Filter coffee machines M 170
3
Fully automatic coffee machines Melitta® Cafina® XT6 
3
Organic and Fairtrade coffees Melitta® La Tazza Verde®
1
Melitta® Cioccolata Bio und Fairtrade Chocolate
Disabled employees
However, the topic of disabled people at the Hotel INCLUDIO doesn't just include the guests: about half of the 23 people currently employed there also live with physical or cognitive disabilities. For restaurant manager, Robert Birnbaumer, each and every one is a valuable asset: "They are all highly motivated and incredibly grateful for the opportunity in a job market that is difficult for them. Many of them really flourish here!" They are employed in every department - from housekeeping, kitchen and restaurant to technical services - where they always keep the mood cheerful. "There is a quite special atmosphere in the team, which is also good for those who are not disabled," confirms Helga Butendeich. "The guests sense it and appreciate it!" 
Employees' needs had to be taken into consideration when thinking about the food and drink on offer at the hotel and so right from the start, the idea was for easy handling and top quality when it came to the coffee as well! "We looked at several manufacturers and decided relatively quickly – based partly on recommendations – on Melitta as a traditional German company," reports Robert Birnbaumer. Following detailed consultation with the area manager, Michael Büchlmeir, three fully automatic Melitta® Cafina® XT6 machines were chosen – one each with standard equipment for the conference area and breakfast room and one machine with an additional steam wand for preparing lactose-free coffee specialities at the bar. The robust and reliable all-rounders from the range of fully automatic coffee machines make it possible to offer a large and high-quality variety of beverages with a daily output of 250 cups. Fully automatic cleaning not only guarantees hygiene safety, but also saves valuable time since manual dismantling is not necessary. An additional three Melitta® 170 machines for filter coffee are also in use at the hotel.
Single source at a fair price
"Simple operation via the large touch screen and easy cleaning of the XT6s were actually important criteria for us," emphasises Birnbaumer. "This makes things easier for our staff and gives them more time to look after the guests and chat to them."  The fact that he gets everything from a single source from Melitta Professional – and at a fair price – was also a decisive factor for Birnbaumer. The coffees at the INCLUDIO come from the La Tazza Verde® organic and fairtrade range from Melitta Professional. The Arabica blends from the highland regions of Central and South America score highly with full-bodied, strong and aromatic flavours, the ground roast coffee with pistachio notes and a hint of dark chocolate and the espresso with sweet, aromatic hints of vanilla and dark chocolate. The café crema is characterised by the fine crema and smooth, aromatic taste nuances of chocolate and dark berries. Cocoa drinks at the Hotel INCLUDIO are made with Melitta® Cioccolata®, likewise an organic and fairtrade range.
"Simple operation and easy cleaning of the XT6s makes things easier for our staff and gives them more time to look after the guests and chat to them."
ROBERT BIRNBAUMER - Restaurant manager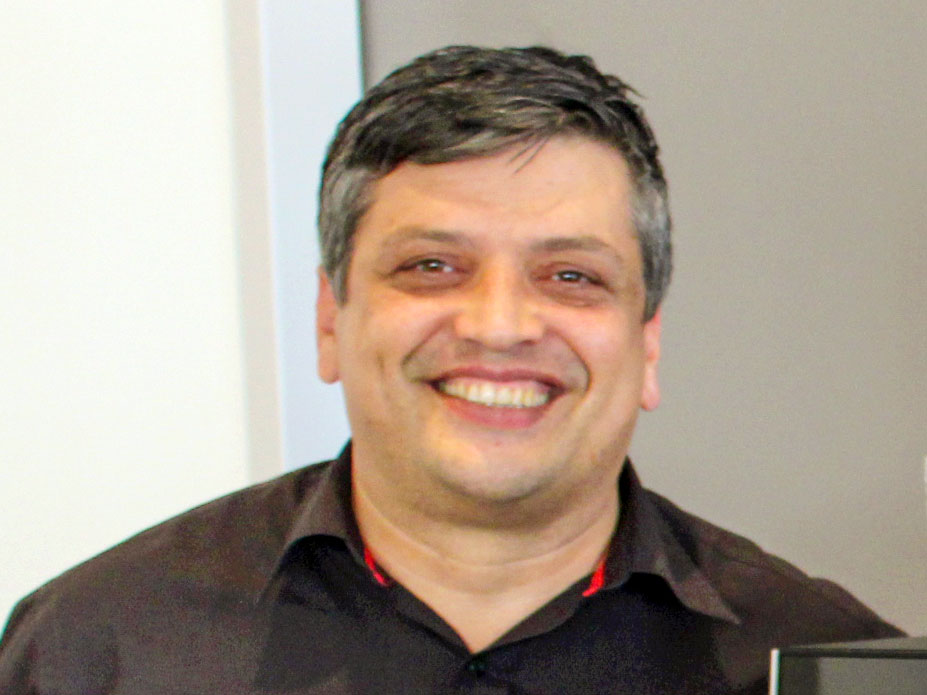 Flavour comes first
Sustainability is important to Birnbaumer and Butendeich: "We have many guests who set great store by consuming ecologically and socially acceptable products. We are therefore pleased to work with a coffee supplier who is committed to sustainability in the countries where it is grown." However, flavour comes first – and the flavour is right: "Guests keep making a point of mentioning how good the coffee tastes. That is anything but taken for granted," reports Helga Butendeich, adding emphatically: "We are totally satisfied with our partnership with Melitta Professional."
Moreover, the aim is not just to impress hotel guests with the exceptional quality of the coffee but also the local residents. "We want to become a place where people meet for coffee and cake," says Robert Birnbaumer. Word has already spread among the residents of the neighbouring old people's home that it is worth making the trip across the way, reveals Helga Butendeich. "It is the highlight of their week to come and have a coffee here on Sundays."  
Coffemachines used in Hotel Includio