The CT8 - the functional top model amongst fully automatic coffee machines
When things start to get hectic, the Melitta® Cafina® CT8 comes into its own! Top quality variations of coffee, milk and cocoa can be prepared quickly and reliably with your fingertips on the extra-large touch screen display whenever needed. The high hourly output of up to 250 cups guarantees the fast and efficient preparation of orders, even at the busiest times - or alternatively rapid self-service in the self-service mode.
The key benefits
Reasons you will love the CT8: Strong performance, robust design
The Melitta® Cafina® CT8 combines strong performance with a functional, robust stainless steel design. Up to two high-performance grinders ensure full aroma for every coffee speciality. Less effort
Fully automatic cleaning not only guarantees hygiene safety, it also saves you valuable time. All you need is one cleaning agent; you do not need to take the machine apart. Top quality beverage variety
Patented technology for the best aroma - long-term! The stainless steel brewing unit ensures coffee can be enjoyed at its best - and ACS® automatically keeps the quality of the coffee consistent. TopFoam also provides stable milk foam for those special coffee taste experiences.
High performance for coffee specialities
Discover the Melitta® Cafina® CT8 in our product video.
Melitta® Cafina® CT8 overview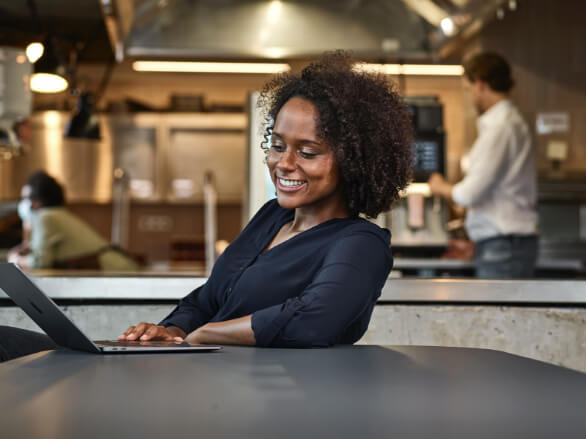 Melitta® INSIGHTS
Coffee in the digital age - for greater insight, better performance and higher turnover: Melitta® INSIGHTS offers you lots of helpful web-based services that you can conveniently use on your computer or tablet. Profit from the full potential of your Melitta coffee machines by opening up new areas of business, optimising your ranges and reducing costs. Now is the time to programme your coffee business for the future!
Find out more
Melitta Professional is a single source supplier
About 30 coffee machines are in use at Kalle-Bäcker on the North Sea coast, mainly fully automatic coffee machines and filter coffee machines from the Melitta® Cafina® XT generation.  Tailored solutions using the Melitta®Cafina®XT6, XT7, XT8 and CT8 were placed depending on the location and concept for the fully automatic coffee machines, covering a range between 170 and 250 cups an hour at full capacity and enabling a large variety of milk foams.