Manchester United
Manchester United is the world's most popular football club. Melitta will further strengthen its international brand appeal with this partnership.
750,000+
matchday hospitality customers have had the opportunity to enjoy Melitta coffee at Old Trafford stadium
46%
increase in coffee consumption on matchdays
> 1,5 million
museum visitors on non matchdays (since 11/2017), who have visited the Red Café supported by Melitta
11%
of the visitors purchased a Melitta coffee at the Red Café
Premier league Partnership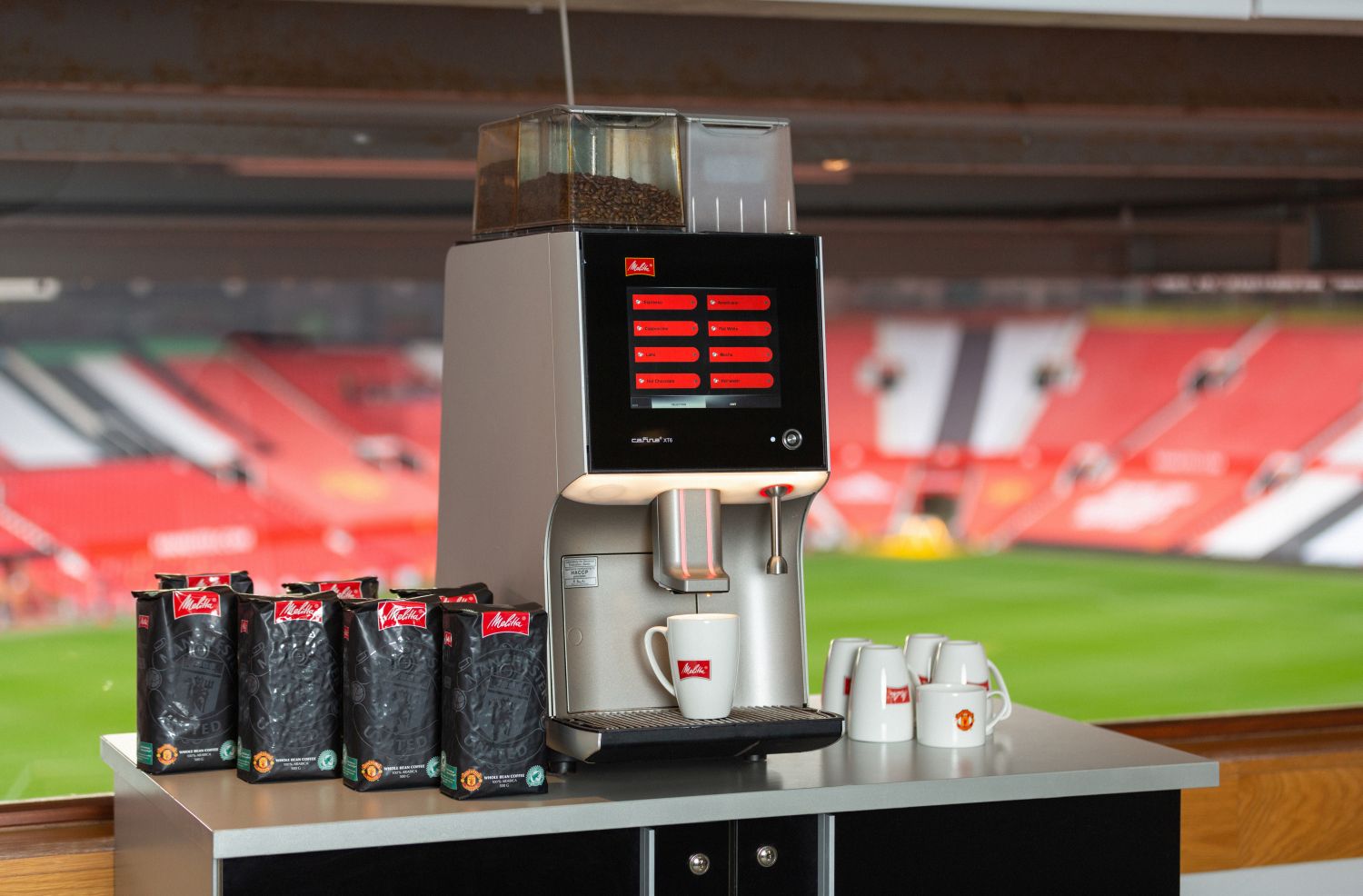 Coffee enjoyment for the whole club
At Old Trafford, over 70 different hospitality suites and lounges have been equipped with bean to cup and filter coffee machines – most notably the Melitta® Cafina® XT6 and XT8 – serving capacities from 50 to over 400 guests. On match days Melitta® delivers its full variety of coffee specialties for up to 7,500 VIP guests before, during and after games under really competitive conditions. The club's players and employees also enjoy Melitta® premium quality, which Melitta Professional Coffee Solutions provides at the training ground and in the offices with the Melitta® Cafina® XT6. More than 500 Manchester United employees in Manchester, London and Hong Kong start their working days with a fresh cup of Melitta® coffee.
Technical support all year round
Following a thorough planning process with Man Utd´s catering experts, the Melitta® service engineers set up all machines and ancillary items within 10 working days including operational training for more than 100 service staff at Old Trafford. The reliabe technical onsite support is available 365 days a year to ensure that fault rectification happens within hours throughout all club facilities and within minutes on a matchday at the stadium. Meeting the challenging demands of Man Utd, Melitta Professional Coffee Solutions demonstrates its comprehensive exper-tise as a specialist for professional hot beverage preparation in gastronomy.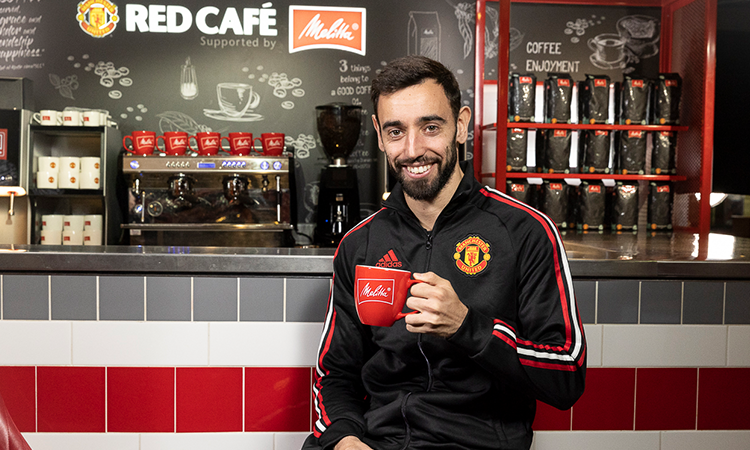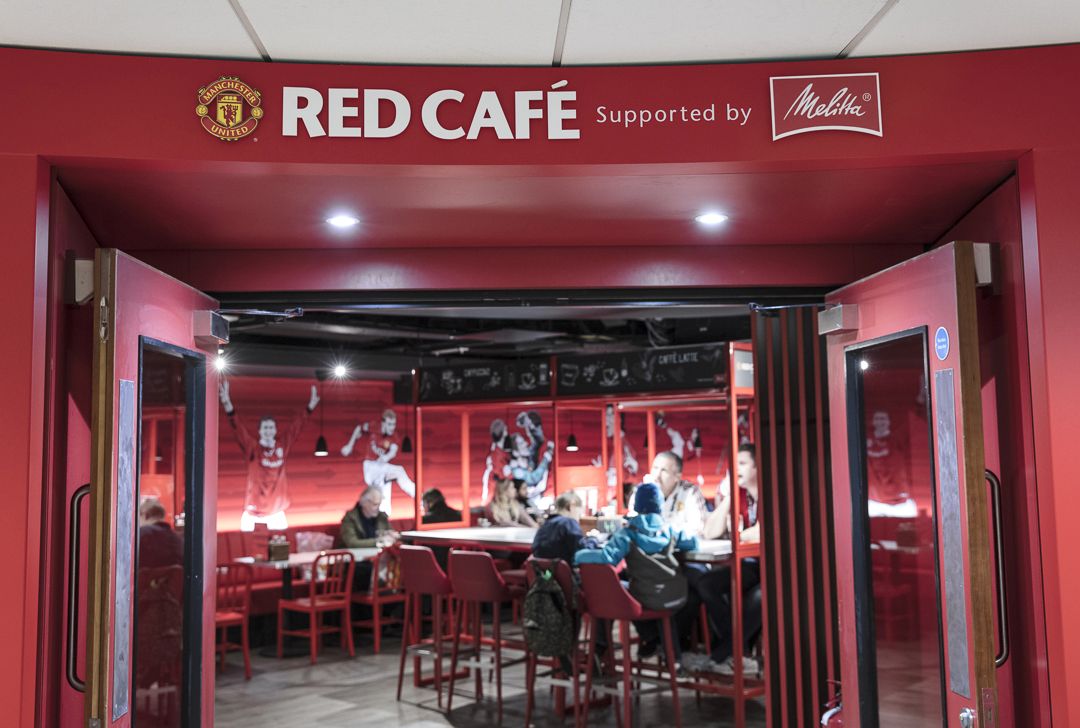 Red Café supported by Melitta
In the completely redesigned gastrono-mic heart of the "Theatre of Dreams" – as the legendary Old Trafford Stadium is known –, Manchester United's visitors are being served with exceptional Melitta® coffee, even when there is no game on. On more than 360 days a year, three Melitta® Cafina® XT8 and XT6 and one Cafina® Life 2 machine are kept busy producing perfectly prepared coffee specialities for around 100,000 guests a year. With 385 m² of Melitta® coffee experience, the Red Café supported by Melitta® hosts 1,000 hospitality guests on match days enjoying various coffee specialties like Espresso, Americano, Latte macchiato etc. but also hot chocolate and decaf coffee.
Tailer-made complete catering
solutions for our partner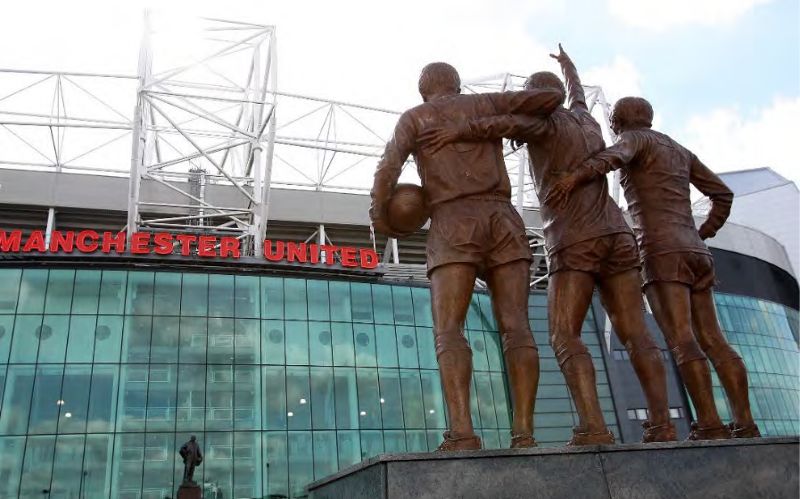 Carrington training complex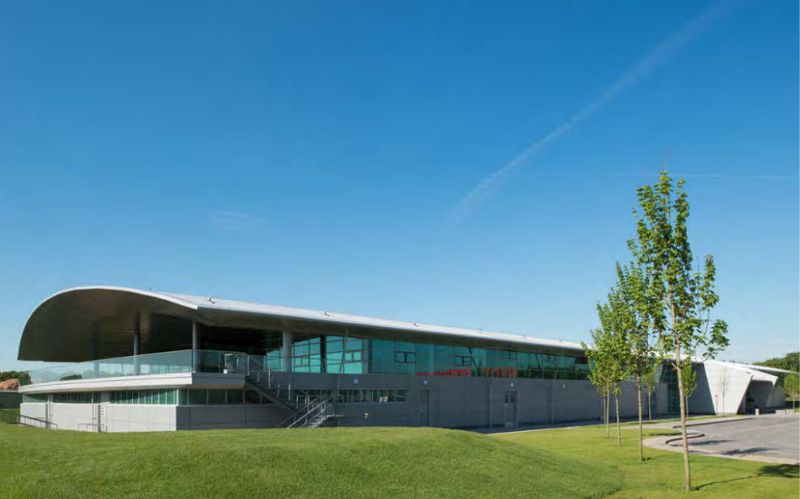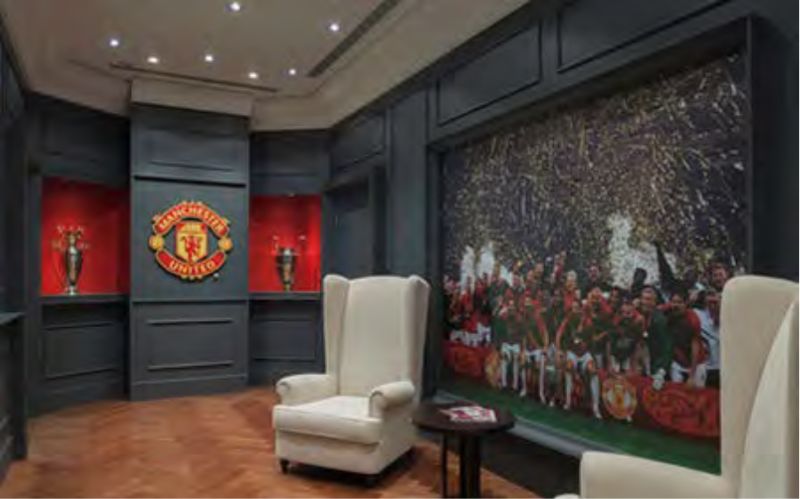 Red Café supported by Melitta